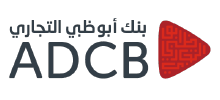 Abu Dhabi Commercial Bank (ADCB)
Last Updated on 01 April 2020
About the Bank

Abu Dhabi Commercial Bank is best known as ADCB, one of the top banks in the UAE. It was founded in 1985 with its headquarters in Abu Dhabi. It provides retail, investment, merchant, brokerage, and fund management activities. There are overall 72 branches & 450 ATMs across the UAE.
From the day formed in 1985, it has been giving its good services till today. At the end of 2011, ADCB is the third-largest bank in the UAE and the second-largest by capital in Abu Dhabi, at AED 184 billion. Recently, in 2019 Union National Bank (UNB) and Al Hilal Bank were merged with ADCB.
Banking Products and Services
ADCB offers a wide range of banking products & services like Credit Cards, Bank Accounts, Personal Loans, Home Loans, Car Loans, Business Loans, Wealth Management services, Islamic banking, etc. Explore all the ADCB Products and Services here:
Popular Products & Services
Abu Dhabi Commercial Bank (ADCB) provides different types of financial products in the UAE and other regions. The flagship products include Credit Cards, Loans, Bank Accounts, uBank, Islamic Banking, etc. Here are the popular financial products:
Credit Cards:
ADCB offers various credit cards for different purposes to suit everyone's needs. There are different types of Credit cards available with a salary range from AED 8K. Like, ADCB Touchpoints Infinite Credit Card, ADCB Lulu Platinum Credit Card, ADCB Touchpoints Platinum Credit Card, ADCB Traveller Credit Card, etc. You can even enjoy the different features like High discounts on travel bookings, careem rides, movie tickets, etc with an annual fee ranges from AED 0 - AED 2.6K and many more. Read more
Loans & Mortgages:
ADCB provides attractive loan options for expatriates and UAE nationals. There are different Loans available at ADCB like Car Loan, Home Loan, Personal Loan & Business Loans. It offers easy, low-interest loans which can be calculated using Loan Calculator. It provides competitive rates, low-cost loans, and long tenures and simple eligibility requirements with minimum salary required is AED 5,000.
Bank Accounts:
Various types of bank accounts serve unique needs. It's wise to put money into the best account, and use the right tools to spend and save, depending on your goals. ADCB provides different Bank Accounts according to your requirements like Savings Account, Current Account, ADCB Children Account, Premier Account, Islamic Account, etc.
uBank:
uBank is ADCB's new digital banking center that transforms your banking operation.
uBank allows customers to instantly:
Get a new ADCB credit card

Open an Instant Account at most locations

Replace your ADCB debit or credit card

Print cheques
Islamic Banking:
ADCB is providing Islamic Banking Services from 2008. It is a separate business unit of the Bank. It was launched in September 2008.
Credit Card Offers
Bank offers various discounts, deals, and promotions on shopping, dining, travel, hotels, entertainment, education, health, and wellness, etc. Visit ADCB credit card offers page for further details.
CEO: Ala'a Mohamed Atta Khalil Eraiqat
Chairman: Eissa Mohamed Al Suwaidi
Founded Year: 1985
Head Quarters: Abu Dhabi
No. of Employees: 16,924
Swift Code: ADCBAEAA
Total Assets: AED 280 Billion
Net Profit: AED 4.840 Billion
Website: www.adcb.com
Savings Account
Home Loan
Car Loan
Business Loan
Credit Card
Personal Loan
Current Account
Deposit Account
Islamic Account
Premier Account
Childrens Account
Savings Account

Provided by ADCB
Frequently Asked Questions
Q. Do I need an IBAN for all of my ADCB accounts?
A. Yes, for every Current Account you hold ADCB, Savings and/or Call Account IBAN is required in order to . For Fixed deposits or credit cards IBAN is not required.
Q. What is UAEFTS?
A. UAEFTS stands for the UAE Funds Transfer System. It is the latest portal of the UAE Central Bank to be used for both Inward and Outward AED transactions within the UAE.
Q. Do I need an IBAN for all of my ADCB accounts?
A. Yes, for each current, savings and call account you hold in ADCB need IBAN number. For fixed deposits or Credit Cards, IBAN is not required.
Q. Can I get my IBAN on ADCB online banking?
A. Yes. You can get your IBAN by logging to your ADCB online banking portal.
Q. Are there any maintenance charges levied for ADCB Online Banking?
A. No. ADCB Online banking service is provided for free.
Q. Is the ADCB internet banking services provided 24/7?
A. Yes. You can avail ADCB Internet Banking services 24/7 from any place.
Q. Does ADCB online banking login requires my account number?
A. No. You can login to ADCB Online Banking with your ADCB Customer ID or Nickname.
Q. Can I make my ADCB Credit Card Payment through online banking?
A. Yes. Through ADCB internet banking, you can make your credit card payment.
Q. What are the ways of banking available in ADCB?
A. ADCB provides internet banking, phone banking, mobile banking, SMS banking, online chat to the customers.
Latest Updates About ADCB
The last steps of the integration journey following the merger of ADCB and UNB.
02 April 2020
From 2nd April 2020, all the former UNB customers will have complete ADCB banking experience and access to comprehensive digital banking services. The Accounts, along with any Loans, Deposits, and Investments, will be automatically transferred to ADCB.
ADCB launches digital platform 'ADCB trade booster' to help businesses build global trade partnerships.
10 March 2020
ADCB trade booster all-new digital platform will help identify businesses that are looking to trade goods internationally and will provide insight on regulations and trade tariffs for the relevant countries.
UNB customers can use the same Credit Cards, Debit Cards & ATMs'
01 May 2019
All former UNB customers can use the same Credit Cards, Debit Cards & ATMs', Online and Mobile Banking Platforms. There are no changes to your bank account number, you can continue using it. All banking channels for former UNB customers now carry the ADCB brand and logo.