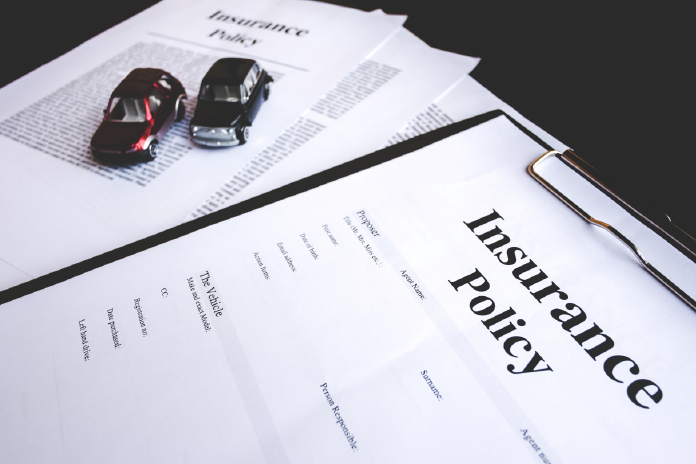 When you own an expensive car, you do everything to ensure your car from anything that could harm it from any kind of an uncertainty, and we know there is no end to the list of uncertainties. To calm our senses about any kind of apprehensions about our car, let us try to understand what Car Insurance is.
Why do we need car insurance?
Car Insurance helps your car by providing protection from any unforeseen risks. It basically provides protection from any loss incurred as a result of unavoidable instances. It provides insurance cover against theft and financial loss caused due to an accident or any subsequent liability. Car insurance covers you with a premium for any loss, which will help get your car back as new.

Before we help you understand what kind of a car insurance would be right for your car, we have made a checklist for you to help decide the right car insurance for your car. We are very well aware of the fact that we cannot register our car without a car insurance in UAE. Hence, it becomes much more important to get a right car insurance. If you are unsure about your choice, keep the below points in your mind while deciding the right insurance for your car.
Don't engulf yourself with various car insurance policies available in the market.

Take an advice from an independent financial advisor when you want to make the right choice.

Try to understand the various rates of car premiums available.

Try to avail insurance like third party insurance, which will cover injuries and death to third parties.

Improve your driving skills and be safe on the roads.
Types of Car Insurance Policies
Comprehensive Car Insurance

This insurance covers your car from damages caused due to theft or fire or due to an accident. This insurance won't pay out for any amount if your car gets damaged due to a bump.
Third Party Insurance

This policy helps cover damage caused to the third party by your car. This insurance is one of the mandatory insurance as per the UAE law. This insurance won't pay for any damages to your car.
After getting to know various points related to different types of car insurance and how to select the right car insurance for your car, now let's look into the top 10 car insurance policies available for you in the market.
Noor Takaful Car Insurance

This insurance provides well-covered plan for any damage or loss to you and your car. Noor Takaful provides you with both comprehensive and third party insurance, with comprehensive being more popular amongst the customers. This insurance can be claimed in three ways, and to know more about it please visit the website of Noor Takaful.
Noor Takaful car insurance provides the following benefits with its insurance
Provides cover for loss or damage to your car
24/7 roadside assistance
Emergency medical expenses
Insurance for personal belongings
New Car replacement
Valet Parking cover
Off-road cover
Emergency medical expenses
Oman Extension
Waiver of excess for windscreen damage
Standard agency repair
To know more you can visit the website Noor Takaful Car Insurance
Salama Car Insurance

Salama provides car insurance at low and affordable rates. It offers different plans like comprehensive insurance, personal accident cover for driver/owner and third party insurance. Currently, there is 10% off provided on applying online for Salama Car Insurance.
Features & Benefits on Salama Car Insurance
Can avail No claim bonus protection
Provides accident cover for both passenger and the driver of the car
Quick repairs for the cars when needed
Free flat tyre service
Free lock out services
Free vehicle recovery service
Free Battery boost service
Free off-road assistance provided
Free fuel delivery service is provided
To know more, visit the website Salama Car Insurance
AXA Car Insurance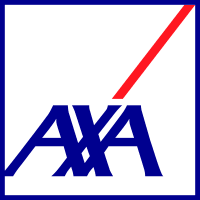 AXA life insurance is known to be one of the top most insurance brands in UAE and has been ranked number 1 global insurance brand around the world. You can avail 10% discount on the insurance if you avail it online. AXA Car Insurance also provides both comprehensive car insurance and Third Party Car Insurance. You can submit your claim by filling out a form on their website or calling AXA's customer care on 800 AXA (292).
Following are the benefits that you can avail yourself with this insurance
Coverage of the cost of the car

Option to repair at dealer/agency or with any of the AXA garages.

You can get your RTA inspection done by AXA Insurance on your behalf

You can avail pick up and drop off service to the location, where you want to drop your vehicle for repair, with AXA.

You can avail 24/7 roadside assistance with this insurance

Avail off-road cover with this insurance

Avail Oman extension cover for all the road trips to Oman.
You can also avail fire and theft cover as and when required.
Also, avail an optional GCC cover with this insurance.
Avail insurance for your personal belongings, while traveling by your car with this insurance.
To know more you can visit the website AXA Car Insurance
Oman Insurance Company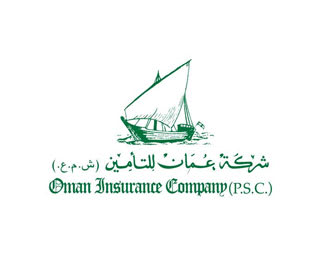 Oman Insurance company has an experience of over 25 years of providing motor insurance products to their customers in Dubai and other states in Emirates. Oman Insurance company is known to provide insurance to both commercial and private vehicles. Oman Insurance company provides insurance for both third party liability and loss and damage.
Following are the benefits that you can avail when you get car insurance from Oman Insurance Company
You can avail personal accident cover for both passengers and driver up to Dh. 200000/-

You can get a cover for third party damage for an amount of up to Dh. 3500000/-

You get emergency medical expenses of Dh. 5000/- for each individual.

Get Windscreen cover up to an amount of Dh. 3500/-

24 hours roadside assistance.

Personal effects for an amount of up to Dh. 2500/-

Get agency repair services with this insurance.

This insurance provides an extension for the whole Sultanate of Oman for private vehicles.

Get protection during the occurrence of any natural disaster.
You can avail motor claims from three major branches of Oman Insurance company and get RTA online facility with any agent of the company. To know more, please visit the website Oman Car Insurance.
Al Fujairah National Insurance Company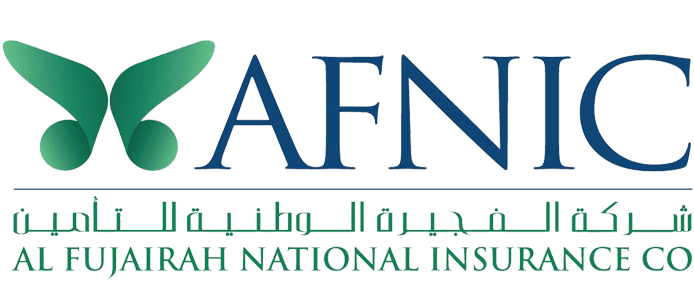 Al Fujairah Insurance is over 40 years old, providing insurance to its customers and proving their validity from time to time, and is situated at the east end of UAE. This insurance company is serving a multitude of clientele in UAE and all around the Emirates. This insurance provides motor insurance cover and third party insurance cover.
Under motor insurance cover you can avail the following
Agency repair cover: This can be availed in any of the insurance company's agency repair shops.
Non agency repair cover: This type of repair can be availed in any of the garages.
Insurance also includes external explosion, burglary or theft overturning, fire, collision, malicious act of third party, overturning, accidents during transits etc.
Third party liability insurance refers to insurance to another party's injury or accident that has been caused by your vehicle. Third party liability includes bodily injury, death or property damage to the Third parties.
Third party insurance provides the following benefits or cover
Driver and passenger cover of up to AED 200000

Oman cover and Orange card

Emergency roadside assistance.

Natural disaster cover.
You can avail more information about Al Fujairah Car insurance by logging on to Al Fujairah Insurance Company
Qatar Insurance Company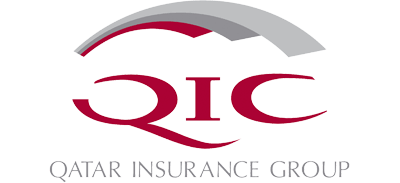 Qatar insurance company is one of the oldest insurance companies started in the year 1964, with its headquarters in Doha. This insurance is one of its kind as it helps you get quotes on the insurance that you want to avail. With QIC, you can but and renew all your insurances online. You can also avail 10% discount on comprehensive car insurance.
How does QIC work?
With this insurance, you can pay your car insurance in 4 installments. The garages and workshops are evaluated in their unique workshop rating programme so that your car can be repaired at one of the top most garage/workshop as required.
You can know more about this insurance by visiting the website Qatar Car Insurance.
Abu Dhabi National Takaful Co. P.S.C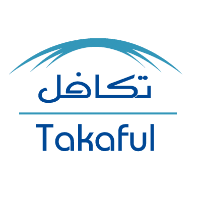 Abu Dhabi National Cover Takaful is known to provide the best auto insurance in Abu Dhabi and around UAE. They provide car insurance to both individuals as well as corporate clients. They provide insurance of two types that includes Damage or loss to the insured vehicle and Third party liability.
Damage or loss to the insured vehicle includes
Collision or overturning.

Theft or burglary.

Fire

Pernicious act of any third party.
Third party liability insurance includes
Any death or injury to any person, including passengers in the vehicle except the insured or the driver at the time of the accident.
Avail cover for damages for property and materials except those owned by the insured or the driver.
Abu Dhabi National Cover Takaful provides the following benefits to its customers with its insurance
Cover for thirteen months without paying any extra premium.

Free roadside assistance.

Get free Mechanical breakdown in towing service

Get free battery boosting

Get free Flat tire Fixing

Get free Fuel delivery

Avail protection for personal items in the car against Fire and Theft

Avail free car for rent for 24 hours in Conjunction with an accident

Get free Emergency Roadside Assist

Get free emergency Medical Expenses

You can get your agency Repair extension up to 3 years subject to no claims of previous years

No Claim Discounts.
To know more about Abu Dhabi Takaful insurance, you can visit the website Abu Dhabi National Takaful
Orient Insurance
Orient Car insurance also known as Motor plus, provides attractive benefits that make it one of the best motor insurance policies, not only in UAE but also around the world:
Following are the benefits
Protection against hurricane, earthquake, storm, and flood or any other natural calamity.

Protection against strikes and riots.

Roadside assistance

Off-Road cover for 4WD's

Geographical Extension to Sultanate of Oman

Protection for personal belongings against fire and theft up to Dhs 1,000/-

Emergency medical expenses due to an occurrence of an accident up to Dhs 500/- per person

Repairs at dealer/agency workshop in the first 3 years of the vehicle

Third Party Property Damage up to Dhs 1,000,000/-

Legal Liability to immediate family members

No excess payable on windscreen claims.
To know more about Orient Car Insurance, you can visit their website Orient Insurance
Tokio Marine motor Insurance

This insurance provides you the following benefits for your car insurance with this company
Avail '3 years agency repair' with this insurance.

Get covered during any natural calamity like an earthquake.

Avail third party liability of up to Dh. 5 Million

Third party liability can be extended to non owned and non hired vehicles as well.

This insurance covers legal liability fees, free of charge.

This insurance covers your car, even when it is driven by an unauthorized driver.

Avail personal accident benefit cover.
For small claims, you can get your vehicle repaired in the garage of your choice.
Off road cover and Oman coverage.
To know more about Tokio Motor insurance, you can visit the website Tokio Car Insurance
Oriental Car Insurance
With Oriental car insurance, you can make your own quote on your car insurance and also buy and renew your insurance online. This insurance covers your car against any Accidental Loss of or damage to the Vehicle and you can avail add on covers and extra premiums.
This insurance also covers your car against the following
Self ignition, lightning, explosion and fire

Transit by Inland waterways, Road, Rail, and air or lift.

Flood, storm, earthquake, terrorism, riots, strikes or any other malicious acts.

Theft, Housebreaking or burglary.

This insurance provides cover for vehicles, which is less than 5 years old and which can be adjusted for depreciation based on age of the vehicle. The declared value of the vehicle is the mutually agreed value. Following benefits are covered under this insurance

NIL Depreciation Cover

Loss of Personal effects

Alternative Car Benefit

Free Benefit of Emergency Service through TVS.
To know more about this insurance, you can visit the website Oriental Car Insurance
These are top car insurance policies along with the benefits. This list is not biased. It is for reference purpose only. The benefits may vary depending on the product.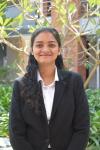 Manasa Netrakanti is an avid traveler and writer. Throughout her life, she has travelled to various states across the country and has also been acquainted with various languages and culture. She loves to read various books on Mythology fiction and autobiographies. Manasa wishes to become an author someday, who can inspire the world with her writing.