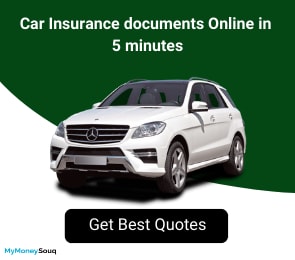 Check Eligibility for FAB
Credit Card
You are eligible to apply for a FAB
Credit Card .
You may not be eligible * to apply.
* Minimum salary AED 5000 required to apply for a FAB Credit Card .
*No loan for :User_Nationality available in this page
Popular Credit Cards
Top 10 Personal Loans
Popular Prepaid Cards
FAB Credit Cards in UAE
Credit Bureau Consent, Welcome Offer & General Terms & Conditions
I hereby acknowledge and agree to allow Citibank to share my details with any UAE credit bureau and make enquiries about me with any UAE credit bureau at its sole and absolute discretion. I agree to the Terms and Conditions listed below. Citibank Terms and Conditions apply, are subject to change without prior notice and are available upon request. For the current Terms and Conditions, please visit our website www.citibank.ae. All offers are made available on a best-effort basis and at the sole discretion of Citibank, N.A. Citibank, N.A. makes no warranties and assumes no liability or responsibility with respect to the products and services provided by partners/other entities. By inquiring about our services, offers or products, you will be authorizing our representatives to approach you on your contact details including your telephone/mobile number for any product or service offered by Citibank. The applicant agrees to be bound by Citibank's General Terms and Conditions available on the website www.citibank.ae. The applicant hereby represents and warrants that the information provided herein is true, accurate, and complete and that he/she agrees to remain responsible for and to indemnify Citibank, N.A. from and against any losses, claims and/or liabilities incurred by Citibank NA as a result of having relied on such information. Citibank, N.A. is not required to verify the information provided by the applicant and neither is the bank obliged to provide the applicant with any loans or credit facilities based on the provided information. The products and services mentioned on this website are not offered to individuals resident in the European Union, European Economic Area, Switzerland, Guernsey, Jersey, Monaco, San Marino, Vatican, The Isle of Man or the UK. This page is not, and should not be construed as, an offer, invitation or solicitation to buy or sell any of the products and services mentioned herein to such individuals.
Check Eligibility for FAB Credit Card
Features of FAB Credit Card
Provides high movie benefits on the fab cards
Provides credit cards on annual fees AED 0 - AED 2.5K
Provides high cashback benefits
Can avail balance transfer facility
Low fees and charges are levied
Can avail free valet parking benefits
Can avail dining discounts on selected restaurants
Can get discounts on travel bookings
Can earn reward points and air miles
Can redeem fab points for travel, hotel bookings, etc.
Eligibility Criteria of FAB Credit Card
A minimum salary of AED 5000 - AED 40,000 is needed
Only UAE nationals and expats are eligible
Applicant must be of minimum 21 yrs
Documents Required of FAB Credit Card
Salary transfer letter (Salaried individuals)
Salary Certificate
Valid Emirates ID
UAE Residence Visa(For Expats)
3-6 months bank statements
Address Proofs(Utility bills)
Passport (Expats)
Trade licence(Self employed individuals)
First Abu Dhabi (FAB) Credit Card Interest rates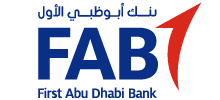 20 Credit Cards Provided By First Abu Dhabi (FAB)
Ask questions and share your comments
We encourage our users to have discussion on questions they might have on financial products and help other users by sharing their insights. Kindly help us in making this site useful. We don't encourage any spam posts here. This is a public forum, so we request you to be safe by not disclosing personal information such as bank account or phone numbers etc. Please follow our posting guidelines. All the comments posted under MyMoneySouq official account are not reviewed by the financial institutions.
x
MyMoneySouq's Robo Advisor
Thank you for your feedback
Hello, I can help you