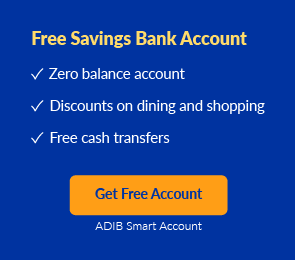 Check Eligibility for Emirates NBD
Car Loan
You are eligible to apply for a Emirates NBD
Car Loan .
You may not be eligible * to apply.
* Minimum salary AED 5000 required to apply for a Emirates NBD Car Loan .
*No loan for :User_Nationality available in this page
Emirates NBD Car Loan Calculator
Popular Car Loans
Top 10 Personal Loans
Car Loan Provided By Emirates NBD
Check Eligibility for Emirates NBD Car Loan
Emirates NBD Car Loan Calculator

Features of Emirates NBD Car Loan
Emirates NBD offers a wide variety of auto finances catered to different needs:
Feature Packed Auto Loan - Standard Auto Loan
Fixed Deposit Auto Loan - 50%
downpayment is used a fixed deposit to earn money from it
Staggered Installments Loan - Gradually increase your installments
Balloon buy back Programme - Pay 50% only - EMI on the same
Every loan has its own distinct feature. Some of the common features are:
Same day approvals
Flexible payments option
Free bank account
Free credit card for one year
Auto Protect credit life insurance
Online Salik recharges
RTA fine payment facility
Free annual renewal of your registration
Documents Required of Emirates NBD Car Loan
Valid Emirates ID (For UAE Nationals) with a copy
Original passport with a copy (For Expatriates)
Residential visa with a copy (For Resident foreigners including expatriates)
Past 3 months active bank account statements
Copy of the trade license (For self-employed)
Memorandum & Articles of Association
Power of Attorney along with the power to borrow
In case the borrower is a minor, then there must be a co-borrower (natural or legal guardian)
Valid passport and visa page of the co-borrower
Income documents as applicable
For companies acting as co-borrowers
TL & MOA will be needed
Passport copies of the partners
Note: These are essential documents as listed up by the bank and may ask for more documents of needed. It is recommended to contact the nearest branch for more information.
Emirates NBD Car Loan Interest rates

10 Emirates NBD Bank Car Loans
In 2007, Emirates Bank International (EBI) and the National Bank of Dubai (NBD), the second and fourth largest banks in UAE, merged to form the banking champion - Emirates NBD. With more than 200 branches and over 900 ATMs and Cash Deposit Machines (CDMs) across the country and overseas, it is globally recognized as the most valued financial services provider in the Middle East. On November 15, 2016, Emirates NBD took over Emirates Money Consumer Finance LLC, becoming a regional consolidation blueprint for banking and finance sector in the UAE.
Corporate Values of the Emirates NBD are:
Customer Focus
Service Excellence
Innovation
Passion For Performance
Integrity
Teamwork
Ask questions and share your comments
We encourage our users to have discussion on questions they might have on financial products and help other users by sharing their insights. Kindly help us in making this site useful. We don't encourage any spam posts here. This is a public forum, so we request you to be safe by not disclosing personal information such as bank account or phone numbers etc. Please follow our posting guidelines. All the comments posted under MyMoneySouq official account are not reviewed by the financial institutions.