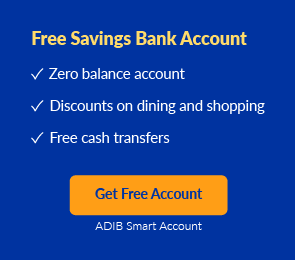 Check Eligibility for Mashreq
Credit Card
You are eligible to apply for a Mashreq
Credit Card .
You may not be eligible * to apply.
* Minimum salary AED 5000 required to apply for a Mashreq Credit Card .
*No loan for :User_Nationality available in this page
Credit Card Provided By Mashreq
Check Eligibility for Mashreq Credit Card

Features of Mashreq Credit Card
Low fees and charges
High range of benefits
A wide range of credit cards
Provides lifestyle benefits
High rewards
Eligibility Criteria of Mashreq Credit Card
Minimum income of AED 5000 - AED 35000 is required
Both UAE Nationals and Expats are eligible
Minimum age of 21 years is required
Documents Required of Mashreq Credit Card
Emirates ID
Passport
Resident Visa(For Expats)
Address Proofs(Utility bills)
Mashreq Credit Card Interest rates

9 Credit Cards Provided By Mashreq
Mashreq Credit Card Benefits
Platinum Elite Credit Card
Free access to over 500 airport lounges in 300 cities.
15% discount on safe driver service.
Travel insurance and free membership.
50% discounts on dining.
Special discounts on health, wellness, spa, sports and entertainment.
3 complimentary airport pick up and drop facilities every year.
3 salaam points on every Dirham of domestic and retail expenditure.
Solitaire Credit Card
Solitaire credit card offers you sophisticated dining with 35% discount on the best hotels in UAE.
Free valet parking at Dubai, Abu Dhabi and other places like Dubai mall, Dubai international airport, Mall of Emirates, Ibn Battuta mall, Ferrari World and Yas Water World.
Exclusive and unlimited free access to 650 airport lounges around the world.
Travel insurance for multiple trips for the whole family that saves you from both local and trips around the world for a period of 3 months.
Six complimentary silver meet and greet services are provided with 2 services a month every year in Dubai.
Magnificent Yacht Chartering with 30% discount accompanied with a guide for sightseeing along with sunset and sunrise dinner.
Golf privileges are included with unlimited golf in the following month with one partner if the retail spends in the billing earlier is greater or equal to AED 10000, single round of golf with one partner if retail spends vary in between AED 5000 and 9999.
Free complimentary visits to Fitness First.
Novo Credit Card
50% exclusive discount on movie tickets of all genres for all categories of seats and ticket prices, all days in a year.
Special counter for Nova Card holder at the theaters to get the tickets get booked in a minute without any delay.
Exclusive free access to above 10 Marhaba and CAC lounges in places including UAE, KSA, Kuwait and Egypt.
Email, internet, phones, tax machines are freely accessible.
Trip to multiple locations with free travel insurance for the total trip.
Card protection in case of misuse of your card by an unknown person.
Replacement of card anytime, anywhere in case of emergency.
Baggage loss, flight delays, curtailment are covered.
Smartsaver Credit Card
10% cash back on super markets, education and utility expenditure.
10% off at nearly 450 partner outlets across 50 leading brands in UAE.
Smart Saver Global
5% savings on all the trips around the world.
1.75% savings on all the local expenses in UAE.
Ticket reservations of airlines, hotels and duty free spends with 10% cash back on the credit card.
10% savings at 450 partner outlets with 50 leading brands in UAE that includes jewellery, furniture, health etc.
650 airports lounges with complimentary access in around 450 cities covering almost 120 countries globally.
Pick up and drop is complimentary for 6 times a year in Dubai.
Fast booking of rentals than usual and 15% off on the rentals.
20% discount on trips two times a month.
10% discount on any trip all over the world on cleartrip.ae.
Discounts are applicable in all airlines.
Travel and expenses are covered if the trip is cancelled unexpectedly.
Travel insurance which can be used for application of VISA to some countries.
Reebonz discounts upto 6%.
MyUS premium shipping upto one year.
Business Credit Card
Cashback of 1.25% on all domestic expenses.
Cashback of 2.5% on all international expenses.
No threshold on expenses. Guaranteed cash back for every dirham.
Cash back per month is AED 1000.
Lounge access is complimentary in all major airports of Middle East.
Flexible mode of payment upto one year on any airline or hotel reservation at any place.
MUSAFIR.COM provides air tickets at a discount of 5% while hotel reservations at a discount of 15%.
Business plan protection is complementary.
50% discounts on food in over 1800+ restaurants in UAE and over 1300+ restaurants all over India, Oman, and Qatar.
Corporate Credit Card
Access to professional workplaces in 1825 locations for employees.
Protection of company in case of any misuse of the card with an insurance of $25000 per employee and $1,600,000 per company.
Travel and accidental insurance.
Access to 1,600 lounges in over 600 cities across 100 countries with a discount of 50%.
Dining discounts up to 30% across all magnificent 5 star hotels of UAE.
No set-up cost intended.
Etisalat Credit Card
5% cashback in the form of rewards on all card expenses.
2 reward points on 1 AED spent.
Personal Medical and Travel coverage.
5000 bonus points for 75000 AED spent.
0.75 reward for Etisalat Platinum for free.
Dining discounts upto 20%.
Conversion of travel purchases to 0% easy payment plan.
Mashreq sMiles Credit Card
Free travel insurance.
No annual fees.
Dining discounts of 50% at around 1,800 restaurants in UAE and upto 1,300 restaurants in Qatar, Oman etc.
sMile rewards for every AED.
1.5 sMiles on each AED spent both locally and internationally.
10000 sMiles on an annual fees of 300 AED.
Free access to Marhaba lounge, Dubai.
Protection of card against fraudulent activity.
Redeem card on airlines, hotel ticket bookings and holiday excursions.
Facility of easy cash.
Mashreq Portraits Card
50% discount on 1800+ restaurants in UAE and 1300+ restaurants in Oman, Qatar and India.
15000 Salaam points as bonus for all new customers.
Safe driver discount upto 15%.
Multitrip travel insurance.
Golf rounds at Al Badia Golf Club, Abu Dhabi Golf Club as complimentary.
4 Salaam points and 10 Salaam points on local and international expenses.
Frequently Asked Questions
Q. What is the credit card to avail Etisalat benefits?
A. To avail Etisalat benefits you can get Etisalat Signature Credit card.
Q. How long is the cashback on signup offer valid?
A. The cashback as welcome offer is provided for the cards applied on or before December 2018.
Q. What is the maximum cashback provided?
A. The maximum cashback provided depends on the card you opt.
Q. Are there any credit cards provided for free?
A. Yes, Mashreq Smart Saver Credit card and Mashreq sMiles Credit card are provided on zero annual fees.
Q. What are the annual fees on the supplementary credit cards?
A. On the supplementary credit cards, AED 0 - AED 600(depends on the primary card) is charged as annual fees.
Q. Are there any extra charges levied for using the card on international purchases?
A. Yes, 2.30% of the transaction amount is charged on international transactions.
Q. Can I convert my payments to easy installment plan?
A. Yes, you can convert your payments into an easy installment plan.
Q. Are there any processing fees to convert the regular payments to easy installment plan?
A. Yes, 1% - 3%(depends on the tenure) of the purchase amount is charged as the processing fees to convert your payments to an easy installment plan.
Q. Can I get SMS alerts for every transaction made on card?
A. Yes. SMS alerts will be provided on every transaction made on the card.
Q. Is card protection provided on every card of Mashreq Bank?
Q. Where can I use sMiles card?
A. It can be used for airline bookings, hotel bookings and sports fields.
Q. Can I get a supplementary card with Mashreq Bank?
Q. What's the card replacement fee of Mashreq Cards?
A. It's AED 600 for Solitaire card and AED 200 for other cards.
Q. What are the cash back offers that I can expect from Mashreq Bank?
A. 1.5% on international purchases and 0.75% on local purchases on Platinum card
1% on international purchases and 0.5% on local purchases on Titanium card
0.5% on international purchases and 0.5% on local purchases on Classic card
Q. What's the late payment fees of Mashreq credit cards?
Q. What are the discounts provided by Mashreq Platinum card?
A. You can get discounts on gyms, spas, movies, wellness centers, restaurants etc.,
Q. Can I expect a travel insurance on every card of Mashreq bank?
A. Yes, travel insurance is provided by every card of Mashreq bank.
Q. What are the best cashback credit cards available?
Q. What are the offers provided on Mashreq credit card?
Q. What is the minimum salary required?
A. The minimum salary required for a Mashreq credit card is AED 5000.
Q. What is the interest rate charged?
A. The interest rates on a Mashreq credit card starts from 2.99%.
Q. What is the annual fees charged?
A. The annual fees on a Mashreq credit card starts from AED 300. There are no annual fees cards available as well.
About Mashreq
Mashreqbank is one of UAE's leading financial institutions. Established in 1967 by the Al-Ghurair Group, it is the largest private sector bank in the UAE. With more than 45 years of experience in the UAE banking and financial services market, Mashreq bank is well established as a leading commercial and retail bank.
Beginning 2011, Mashreqbank crafted its strategic vision "to provide our customers the most rewarding banking relationships" putting the customer at the centre of all our efforts. Mashreqbank operates as a Universal Bank offering a comprehensive array of products and services to a wide range of customer segments in corporate and retail banking in the UAE and has a strong regional presence in Qatar, Bahrain, Kuwait and Egypt. Mashreqbank also has a Financial Institutions centric presence in the international financial centres such as London, New York, Honk Kong and Mumbai.
x
MyMoneySouq's Robo Advisor
Thank you for your feedback
Ask me about Credit Cards