FAB Debt Consolidation loan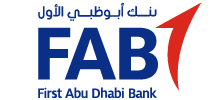 This product is valid by the Bank
Debt Consolidation loan

Minimum Salary

Flat Rate

Reducing Rate

Loan Amount

Early Settlement Fee

Arrangement Fee
Features
Only UAE Nationals can apply for this loan
The loan is provided for an interest rate of 9.29%
Minimum salary of AED 10,000 is required
It is mandatory to transfer your salary
Finance up to AED 4,500,000
Early settlement fee is 1.05% of finance amount
The arrangement fee is 1.05% of the loan amount
Benefits
High finance amount is provided
Documentation is simple and easy
Up to 144 months repayment period is provided
Frequently Asked Questions
Q. Do we need to provide a salary transfer letter?
A. Yes. Salary transfer letter is a mandatory document.
Q. Can expats apply for this finance?
A. No, only salaried and self-employed UAE Nationals can apply for this finance.
Q. How many months banks statements do I need to provide?
A. 6 months bank statements of the account to which your monthly income is getting transferred to, should be submitted.
FAB
First Abu Dhabi Bank (FAB) is one of the largest banking institutions established in 2017 and is a merger of NBAD and FGB. FAB offers tailor made solutions, products and services to the customers.The international network of FAB is spread over 5 continents providing global relationships, expertise and financial strength to local and international business. FAB offers its diversifying services by having differentiation, agility and innovation as their main motto and vision