FAB Etihad Guest Personal loan
Credit Bureau Consent, Welcome Offer & General Terms & Conditions
I hereby acknowledge and agree to allow Citibank to share my details with any UAE credit bureau and make enquiries about me with any UAE credit bureau at its sole and absolute discretion. I agree to the Terms and Conditions listed below. Citibank Terms and Conditions apply, are subject to change without prior notice and are available upon request. For the current Terms and Conditions, please visit our website www.citibank.ae. All offers are made available on a best-effort basis and at the sole discretion of Citibank, N.A. Citibank, N.A. makes no warranties and assumes no liability or responsibility with respect to the products and services provided by partners/other entities. By inquiring about our services, offers or products, you will be authorizing our representatives to approach you on your contact details including your telephone/mobile number for any product or service offered by Citibank. The applicant agrees to be bound by Citibank's General Terms and Conditions available on the website www.citibank.ae. The applicant hereby represents and warrants that the information provided herein is true, accurate, and complete and that he/she agrees to remain responsible for and to indemnify Citibank, N.A. from and against any losses, claims and/or liabilities incurred by Citibank NA as a result of having relied on such information. Citibank, N.A. is not required to verify the information provided by the applicant and neither is the bank obliged to provide the applicant with any loans or credit facilities based on the provided information. The information provided on this website does not constitute the marketing of any products or services to individuals resident in the European Union, European Economic Area, Switzerland, Guernsey, Jersey, Marino, San Marino, Vatican and Isle of man. The content on this website is not, and should not be construed as, an offer, invitation or solicitation to buy or sell any of the products and services mentioned herein to such individuals. Find your nearest Citi branch: www.findmyciti.com/ae/. Call us at: +971 4 311 4000.
Address: Citibank UAE, P.O. Box 749, Dubai, United Arab Emirates.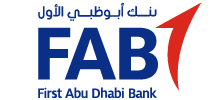 Etihad Guest Personal loan
Features
Earn guest miles on the maximum loan amount approved
Interest rates provided 5.49% onwards
Must transfer salary to Etihad account
High loan amount is provided
Benefits
Get 500 guest miles per AED 20,000 of finance amount
Free Etihad account and debit card are provided
Can earn 500 miles on first salary transfer
Can redeem the guest miles for high travel benefits
Frequently Asked Questions
⭐ What is the eligibility criterion to avail guest miles?
A. A minimum loan amount of AED 100,000 should be borrowed to get miles.
⭐ Is it mandatory to provide a salary transfer letter?
A. Yes, salary transfer letter is a mandatory document for FAB Etihad Guest Personal loan.
⭐ How frequently can I earn the guest miles?
A. Guest miles are provided only once on the approval of the loan.
⭐ What are the charges on insurance?
A. 1% of the loan amount approved is charged as an insurance fee.
First Abu Dhabi Bank (FAB) is one of the largest banking institutions established in 2017 and is a merger of NBAD and FGB. FAB offers tailor made solutions, products and services to the customers.The international network of FAB is spread over 5 continents providing global relationships, expertise and financial strength to local and international business. FAB offers its diversifying services by having differentiation, agility and innovation as their main motto and vision