Last Updated on 05 March 2022
Credit Bureau Consent, Welcome Offer & General Terms & Conditions
I hereby acknowledge and agree to allow Citibank to share my details with any UAE credit bureau and make enquiries about me with any UAE credit bureau at its sole and absolute discretion. I agree to the Terms and Conditions listed below. Citibank Terms and Conditions apply, are subject to change without prior notice and are available upon request. For the current Terms and Conditions, please visit our website www.citibank.ae. All offers are made available on a best-effort basis and at the sole discretion of Citibank, N.A. Citibank, N.A. makes no warranties and assumes no liability or responsibility with respect to the products and services provided by partners/other entities. By inquiring about our services, offers or products, you will be authorizing our representatives to approach you on your contact details including your telephone/mobile number for any product or service offered by Citibank. The applicant agrees to be bound by Citibank's General Terms and Conditions available on the website www.citibank.ae. The applicant hereby represents and warrants that the information provided herein is true, accurate, and complete and that he/she agrees to remain responsible for and to indemnify Citibank, N.A. from and against any losses, claims and/or liabilities incurred by Citibank NA as a result of having relied on such information. Citibank, N.A. is not required to verify the information provided by the applicant and neither is the bank obliged to provide the applicant with any loans or credit facilities based on the provided information. The products and services mentioned on this website are not offered to individuals resident in the European Union, European Economic Area, Switzerland, Guernsey, Jersey, Monaco, San Marino, Vatican, The Isle of Man or the UK. This page is not, and should not be construed as, an offer, invitation or solicitation to buy or sell any of the products and services mentioned herein to such individuals.
FAB Ratibi Prepaid Card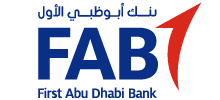 Features
Employees don't have to maintain any minimum balance
Unlimited access to a huge network of ATMs and CDMs
Complimentary personal accident cover offered with the card
Main Benefits
For Employees:No need to maintain a bank account [no minimum balance requirement or any incidental charges]
Eliminates delay in receiving salary [including cheque clearing delays or processing delays]
Automated process which ensures maximum efficiency in processing
No need to carry cash around
Easy and safe way to receive your salary
Balance can be checked online
Receive an alert when your salary is credited [Free of cost]
Access to VISA/MasterCard worldwide networks
Can be used for cash withdrawal [at ATMs] and online and offline shopping [EFTPOS]
24 hours support through a call center for query resolution if any
You can visit an FAB ATM and select your Personal Identification Number [PIN]
Completely compliant with the guidelines laid down by the Wages Protection System [WPS], UAE
Complimentary accident insurance. You are eligible for five times your monthly salary [subject to a maximum of AED 25,000] in the case of an accidental death or permanent total disability caused by an accident.
You can avail a daily cash benefit of AED 50 [subject to a maximum period of 30 days/AED 1500] for hospitalization costs due to the accident if any. The minimum period is 24 hours.
In the case of death, the cost involved in the repatriation of your mortal remains will be reimbursed up to AED 5,000.
For Employers: A payroll payment system that is easy and convenient
Manage all Ratibi cards of your employees online
Individual company requirements for salary processing can be serviced too
Transfer salaries from your corporate account to individual Ratibi cards in a secure manner using the online banking service
An efficient and automated service with a team of dedicated professionals to help you with queries, if any
A single bank transfer can credit salaries to all you employees holding Ratibi prepaid cards
Eliminates the risk involved in handling cash.
Pay wages in local currency at considerably lower costs
Non-WPS payroll processing available. You can send bulk files through FAB's secure electronic channel with debit instructions from your corporate account
NBAD Ratibi Balance Inquiry
You can check the balance of Ratibi, the National Bank of Abu Dhabi prepaid card by:
Going to PPC NBAD
Punch in the last two digits of the card number
Enter the card ID, which can be found on the lower part of the face of the card
Clicking GO
Once you've entered the right details, you will get access to the "Transactions details screen"
This displays the last 10 transactions done on your account. Users can search quickly by giving the date of the transaction and also the number of transactions to display.
It provides the debited amount, credited amount and total balance next to each and every transaction.
NBAD PPC is the prepaid card inquiry system designed by the bank to make NBAD online prepaid balance inquiry easy and convenient. Employers should train their employees to use the service of NBAD prepaid card inquiry every time they want to know the balance left in their Ratibi card.
According to the Corporate Sustainability report published by the bank, Ratibi services are provided in accordance with the guiding rules of WPS in the UAE. The problem of the low-income section of the workers in UAE [monthly salary up to AED 5,000] not having access to regulated financial products will be addressed by the WPS. Employers, on the other hand, save on manpower, costs, and risks involved in paying wages in cash or cheques, which was the practice earlier.
Eligibility for Ratibi Prepaid Card
FAB has some basic eligibility criteria for employers and employees to be able to avail their Ratibi services.
The employer must have a corporate account with the First AbuDhabi Bank.
Ratibi prepaid cards will only be issued to employees resident in the UAE.
Employees need to furnish complete KYC documents, as required by FAB to be eligible.
Ratibi Prepaid Card - Application process
Download, print, complete and submit the Ratibi application form along with the Employee details to your nearest FAB branch or community banking branches to apply for Ratibi NBAD prepaid card.
Download, print, complete and submit the iBanking application form for access to FAB's online card management feature.
Ratibi Prepaid Card - Essential policies and procedures
Apart from holding a corporate account to issue Ratibi cards, employers will be the single point of contact between the employees and the bank.
Employers are responsible to train their employees on the handling and usage of the card. This is essential since most of the low-income workers do not have prior experience with using modern banking facilities.
Cards can get confiscated by ATMs for a variety of reasons. In such a scenario, Ratibi cards will be destroyed by the receiving bank. The employer will have to apply for a replacement card.
Frequently Asked Questions
Q. Can I deposit more cash into my NBAD Salary card?
A. No. The NBAD Ratibi prepaid card is meant only for the purpose of depositing salary. No further deposits are allowed. You can check with the bank for changes in policies if any.
Q. How can I know the account number of my NBAD Ratibi Salary Card?
A. The NBAD Salary card is not linked to any account. It is a prepaid card in which your salary is loaded every month [or week as the case may be] by your employer.
Q. I am not being able to do a NBAD prepaid card balance inquiry?
A. In case of NBAD balance inquiry errors, you must make a note of it and contact the 24 hour customer support team.
Q. What is the Wages Protection Scheme [WPS]? How does it benefit me?
A. In 2009, the Ministry of Labor and the Central Bank, UAE initiated a program to facilitate error-free salary payments on time. This was done to create an effective wage payment structure in the UAE and protect the rights of employees. The NBAD Ratibi card is 100% compliant with the WPS regulations.
Q. How do I do a balance check of my National Bank of Abu Dhabi prepaid card?
A. As described above, you can check your Ratibi NBAD salary card balance by visiting NBAD PPC website, entering the last two digits of your card number and the card ID which can be found on the lower part of the face of the card.
Q. My Ratibi card is damaged. What should I do?
A. Since your employer is the sole point of contact between you and the bank, you must contact your employer to request a replacement card.
First Abu Dhabi Bank (FAB) is one of the largest banking institutions established in 2017 and is a merger of NBAD and FGB. FAB offers tailor made solutions, products and services to the customers.The international network of FAB is spread over 5 continents providing global relationships, expertise and financial strength to local and international business. FAB offers its diversifying services by having differentiation, agility and innovation as their main motto and vision