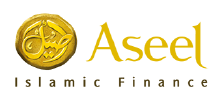 Aseel Finance Bank
Last Updated on 19 November 2019
About the Bank
Aseel Islamic Bank was established in Abu Dhabi in August 2006. It is a private company working in the banking and mortgage finance sector.
Banking Products & Services
Aseel Finance offers a wide range of banking products & services like Business Finance, Term Finance, Trade Finance, etc. Explore all the Aseel Finance Products and Services here:
Popular Products & Services
Aseel Finance provides different types of financial products in the UAE. The flagship products include Business Loans, Term Finance, Trade Finance, etc. Here are the popular financial products:
Loans & Mortgages:
Aseel Finance provides attractive loan options. There are different products available like Business Finance, Property Finance, Mortgage Finance, etc.
CEO: Abdul Basir Safiullah
Chairman: Dr.Mohd Daud Bakar
Founded Year: 2006
Head Quarters: Abu Dhabi
No.of Employees: 93
Website: www.aseelfinance.ae
Business Loan
Business Loan

Provided by Aseel

Business Finance

Flat Rate

Reducing Rate

Minimum Loan

Maximum Loan

Time In Business
Time In Business

Min Annual Turnover

Tenure

Approval Time

Processing Fee








Latest Updates About Aseel
Aseel Islamic Finance was first owned by the First Gulf Bank
26 October 2013
First Gulf Bank (FGB), one of the largest banks in the UAE, increased its shareholdings in Aseel Islamic Finance through a purchase agreement that increased the bank's ownership from 40% to 100%.