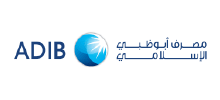 Abu Dhabi Islamic Bank (ADIB)
Last Updated on 01 April 2020
About ADIB

You can expect transparency in services, an atmosphere of hospitality and tolerance followed by the nature of simplicity and sensibility in your association with ADIB. It works towards becoming the best regional bank with a mission to provide Islamic banking solutions to its customers.

ADIB was established in the year 1997 by the Abu Dhabi Investment Authority (ADIA) in its headquarters in Abu Dhabi. In the year 1998, it has begun its commercial operations. They provide services with respect to Shari'a principles. ADIB ATMs are widespread in the UAE region. There are ATM kiosks in every locality. Overall there are 600+ ADIB ATMs in the UAE region. There are 100+ branches in the UAE region. They work from 10 am - 10 pm, Saturday to Thursday. They also have branches in Iraq, Saudi Arabia, United Kingdom, and Egypt regions.
Banking Products & Services
ADIB offers a wide range of products & services to its customers. Here is the list of the same.
Popular Products & Services
Abu Dhabi Islamic Bank (ADIB) provides different types of financial products in the UAE and other regions. The flagship products include Credit Cards, Finance, Bank Accounts, Priority Banking, etc. Here are the popular financial products:
Credit Cards:
ADIB offers various credit cards for different purposes to suit everyone's needs. There are different types of Credit cards available with a salary range from AED 5K. Like, ADIB Cashback Visa Platinum Card, ADIB Etihad Guest Visa Platinum Card, ADIB Visa Cashback Card, ADIB Value+ Card, etc. You can even enjoy the different features like free access to airport lounges, get discounts at selected restaurants, etc with an annual fee AED 0, and many more. Read more Bank Accounts: Different types of bank accounts meet unique requirements. It is wise to put money into the best account and to make use of the right tools, depending on your goals. ADIB provides different Bank Accounts according to your requirements like Student Account, Savings Accounts, Children's Savings Account, Recurring Investment Account, Ghina Savings Accounts, etc. Finance: ADIB provides different types of loans for unique requirements like Personal Loan, Debt Settlement for UAE Nationals, Home Loan, Car Loan, etc.

ADIB Smart Banking Account: ADIB provides Smart Banking account which is a Digital Banking zero balance account that helps in easy and comfortable banking. It is a digital banking interest-bearing account. It provides a facility to open the bank account online instantly. ADIB Smart Deals: ADIB customers can avail of several deals provided exclusively for them. They offer dinner deals, shopping, lifestyle, travel, everyday rides, wellness, entertainment and much more.
Other Services
ADIB online banking services can be availed to get banking done at anytime and anyplace. Online banking users can perform transactions, send money, get account details, download ADIB bank statements, redeem credit card reward points, and much more.
ADIB cash deposit machine:
Instead of visiting the branch to deposit cash, ADIB provides cash deposit machines which make the work of depositor easier. There are about 100 ADIB cash deposit machines in the UAE.
ADIB Safety lockers:
ADIB account holders can avail safety lockers to store valuable items. These lockers can be availed by both companies and individuals. There are some charged levied on usage of these safety vaults.
ADIB website tools:
Apart from the usual banking services, ADIB provides tools like Retirement Planner, Savings Planner on their website which can help the visitors in planning the requirement. Visitors can also get IBAN details which can help during fund transfers.
ADIB Subsidiaries
MPM Properties

ADIB Securities

Saudi Finance
Credit Card Offers
Bank offers various discounts, deals, and promotions on shopping, dining, travel, hotels, entertainment, education, health, and wellness, etc. Visit ADIB credit card offers page for further details.
ADIB awards & Achievements
CEO: Mazin Manna
Chairman: H.E. Jawaan Awaidha Suhail Awaidha Al Khaili
Founded Year: 20 May 1997
Head Quarters: Abu Dhabi
Swift Code: ABDIAEAD
Total Assets: AED 124 Billion
Net Profit: AED 748.3 Million
Bank Website: www.adib.ae
Savings Account
Home Loan
Car Loan
Credit Card
Personal Loan
Current Account
Deposit Account
Islamic Account
Premier Account
Childrens Account
SME Account
Savings Account

Provided by ADIB
Frequently Asked Questions
⭐ Are non-UAE residents eligible for a personal finance in ADIB?
A. No. Only UAE residents are eligible for a personal finance in ADIB.
⭐ Are there any additional charges levied to avail ADIB Online Banking services?
A. No. ADIB online banking services are provided for free on no charges.
⭐ What is ADIB Websecure Service's benefit?
A. ADIB Websecure protects you from unauthorized transactions when you shop online, as the payment will only be allowed if you enter your personal ADIB Websecure password.
⭐ Do we need to apply for a new ADIB Covered or Debit Card to use the Websecure?
A. No. The ADIB WebSecure Service protects your existing cards.
⭐ Can I earn ADIB reward points on cash withdrawal at ATMs?
A. No. You can't earn ADIB reward points on withdrawing cash at ATMs.
⭐ Can I redeem all the reward points earned on ADIB credit cards at once?
A. Some of the rewards come with an minimum redemption cap. Before redemption ensure you have enough points to redeem.
⭐ Is the ADIB mobile app provided for free?
A. Yes. The ADIB mobile app is provided for free.
⭐ What are the services provided on ADIB Phone banking?
A. ADIB Phone banking provides services like account balance inquiries, transfer funds, account statements fax, lost cards report, activation and de-activation of the cards, pay utility bills and much more.
⭐ Is the phone banking provided on all the services?
A. It is provided on ADIB current accounts and savings accounts.
⭐ How to update my Emirates ID at ADIB?
A. You can get it updated by visiting any of the nearest ADIB branches or at any ADIB ATMs.
Latest Updates About ADIB
ADIB wins best Islamic bank in Middle East & UAE at EMEA
07 March 2020
At the EMEA Finance Middle East Banking Awards, ADIB wins 'Best Islamic Bank in the Middle East,' and 'Best Islamic Bank in the UAE.
ADIB targets 'Digital Branches' to attract tech-savvy customers
26 January 2020
ADIB targets 'digital branches' to attract tech-savvy customers. Until now, 75 of its 87 branches have been reconfigured by Abu Dhabi Islamic Bank.
ADIB creates next-generation banking services at the new innovation center "ADIB Simple Lab"
30 October 2019
The leading financial institution, Abu Dhabi Islamic Bank (ADIB), has established a new innovation center, known as "ADIB Simple Lab," with the aim that banks should be simple, friendly and convenient for customers, to create and invest in new technologies
ADIB launched "Express Finance" service for Mobile Banking Users
14 June 2019
ADIB launched an "Express Finance" service for its mobile banking users. With the help of "Express Finance", customers can apply for personal finance instantly using their mobile and get funds on the same day.