Al Khaliji France Credit Card
Last Updated on 07 February 2019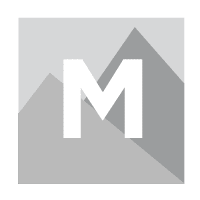 Credit Card

Features
There is no joining fee for this card.
Two free supplementary credit cards.
Free purchase protection.
Free extended warranty.
Get free delivery of credit card.
Avail complimentary priority pass membership for over 700 airports in the world.
Get 53 interest free days after which an interest of 2.5%
You need a minimum salary of AED 25000 to avail this card.
Get 0% balance transfer rate for 3 months from other banks.
There is no annual fee on this card.
Main Benefits
International Concierge service
Free access to selected airport lounges across the world.
Free Schengen compliant travel insurance.
Free Hertz #1 gold membership.
Get free travel convenience insurance.
Avail various lifestyle and dining offers with this card.
Various hotel and travel privileges with this card.
Flexible settlement options from 5% to 100% of the outstanding amount.
Get free delivery of your credit card.
Earn up to 5% cashback on all purchases.
Frequently Asked Questions
⭐ What credit limit will be offered?
A. The credit limit we grant you will depend on your individual financial situation as well as your existing relationship with al khaliji France.
⭐ How much time do I get to pay my outstanding amount?
A. You can get up to 53 days interest free on purchases, if you pay off your balance in full each month.
⭐ Why have I been charged cash interest when I haven't withdrawn any cash this month?
A. If your payments have not been enough to cover the amount of cash that you withdrew plus the interest and fee apportioned to it, we will still charge interest on a cash transaction from a previous month.
⭐ Can I change the PIN of this card?
A. The security of your card is very important. At the moment, PINs may not be changed. We are working to ensure that in the future, customers will be able to select their own PIN and we will let you know when you can do this.
⭐ I have a duplicated transaction on my statement, what should I do?
A. If you've made a transaction and it appears on your statement twice or more, please firstly contact the supplier concerned. If you've already done this, please email premium@alkhaliji.ae or go to your nearest branch with as many details as possible about your transaction and we will investigate. Alternatively, you can call us on 800 542 5454.
Ask questions and share your comments
We encourage our users to have discussion on questions they might have on financial products and help other users by sharing their insights. Kindly help us in making this site useful. We don't encourage any spam posts here. This is a public forum, so we request you to be safe by not disclosing personal information such as bank account or phone numbers etc. Please follow our posting guidelines. All the comments posted under MyMoneySouq official account are not reviewed by the financial institutions.