Dubai Islamic Bank Al Islami Savings Account
Last Updated on 04 February 2020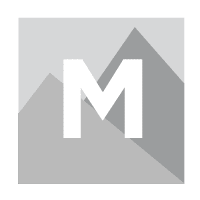 Al Islami Savings Account

Profit Rate

Min Balance to Maintain

Monthly Fee

Annual Fee

Relationship Manager

Currency Account
Features
This is an Islamic account by nature.
There is no monthly fees on this account.
This account can only be opened in AED and USD.
You require a minimum balance of AED 3000 to open this account.
Profit is credited to the account on quarterly basis.
Main Benefits
With Al Islami debit card, you will get a daily withdrawal limit of AED 10,000 and daily purchase limit of AED 15000.
Al Islami debit card is accepted at over 27 million purchase outlets.
Avail unlimited teller transactions.
You can also avail free Quarterly statements of your account.
Ease your banking experience with online banking, phone banking, ATMs and cheque/cash deposits.
Free utility bill payment facility of DEWA, FEWA and SEWA.
You can avail Etisalat/du bill payments.
Bank anywhere with DIB, with mobile banking services.
Free account e statements and Salik recharge facility.
Saving accounts can be opened for minors.
Dubai Islamic Bank (DIB), established in 1975 is the pioneer of Islamic banking that has seen a phenomenal growth. The Bank since inception has remained customer-centric organization, where honesty and customized personal service form the basis of all relationships. Though sticking to its root traditions, the bank equally blends with the commitment of innovation, flexibility, and modernity. Every customer of the bank is provided with comprehensive solutions for any financial need.
The bank works with the vision of providing unsurpassed customer service and becoming the world's largest Islamic banking corporation.