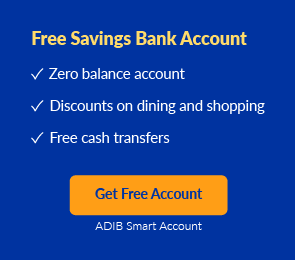 Popular Islamic Accounts
United Arab Bank Islamic Accounts in UAE

United Arab Islamic Account

15 United Arab Bank Islamic Accounts
Headquartered in Sharjah, with over 25 branches across the UAE, United Arab Bank, P.J.S.C. (UAB), which was incorporated in 1975, has established itself as a leading banking services provider in the UAE. UAB has a Vision 'of being the trusted partner and the UAE bank of choice for customers' and a Mission of 'offering a superior customer experience, creating shareholder value, and adopting an innovative banking approach while remaining loyal to the nation's heritage and contributing to the overall development of the UAE.' UAB follows the values of :
Integrity
Customer Focus
Competence
Consistency
Courteousness
Ask questions and share your comments
We encourage our users to have discussion on questions they might have on financial products and help other users by sharing their insights. Kindly help us in making this site useful. We don't encourage any spam posts here. This is a public forum, so we request you to be safe by not disclosing personal information such as bank account or phone numbers etc. Please follow our posting guidelines. All the comments posted under MyMoneySouq official account are not reviewed by the financial institutions.