Al Hilal Bank AHB Qibla Card
Last Updated on 29 October 2019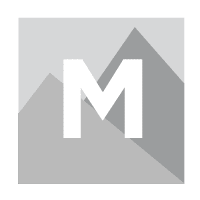 This product is valid by the Bank

Profit Rate

Minimum Salary

Fx Rate

Annual Fee

Balance Transfer

Cashback
Features
A digital compass has been placed inside the card which works on lithium battery
World's first credit card which help you locate the Qibla direction for you.
Easy payment programs for Hajj and Umrah travels. To avail this, there needs to be minimum purchase transaction of about AED 2000.
Can get up to 3 supplementary cards.
Cardholders can round off all local retail transactions to the nearest multiple of AED 5 AED 10 AED 50 or AED 100. The rounded off amount will be donated to the Red Crescent Charity.
Free access to select airport lounges around the world.
This is an Islamic card following all the norms.
Forex rate applicable on this card is 2.5%
You require a minimum salary of AED 8000 to avail this card.
You need to pay annual fees of AED 500 to avail this card.
Main Benefits
Emergency cash and card replacement.
Free 24 hour assistance on your service
Get price commitment on your card.
Get Instant access to cash
Worldwide acceptance of this card.
Complimentary travel and personal cover insurance
Flexible repayments of any outstanding balance
Purchase protection and extended warranty
Travel and personal accident cover.
Avail profit free Umrah travel for up to 12 months and tailor made Hajj & Umrah packages through Orient Travel
Frequently Asked Questions
Q. What are the rewards programs available on this card?
A. There are no rewards program on this card.
Q. What is the specific feature of this card?
A. It will help you detect Qibla locations on this card and easy payment program for Hajj and Umrah
Q. Does this card provide any Valet parking facility?
A. There is no Valet parking facility on this card.
Q. Will this card help me in Utility payments?
A. This card doesn't provide any special feature for utility payments.
Q. Can Expats avail this card?
A. Yes Expats can avail this card in UAE.
Ask questions and share your comments
We encourage our users to have discussion on questions they might have on financial products and help other users by sharing their insights. Kindly help us in making this site useful. We don't encourage any spam posts here. This is a public forum, so we request you to be safe by not disclosing personal information such as bank account or phone numbers etc. Please follow our posting guidelines. All the comments posted under MyMoneySouq official account are not reviewed by the financial institutions.