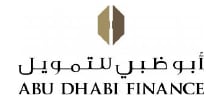 Abu Dhabi Finance
Last Updated on 16 May 2020
Follow Abu Dhabi Finance on
About Abu Dhabi Finance

Products & Services

Popular Products & Services

Awards & Achievements

Customer Support
About Abu Dhabi Finance
It was founded in 2008. It started its journey as a private joint stock company as a partnership with ADCB, Aldar Properties & Mubadala financial companies. It offers a broad range of financial products to individuals & industries across the UAE. It is known for its innovative financial solutions and services.
Products & Services
It offers mortgage products in the UAE region like residential & commercial mortgages, corporate deposits & equipment finance. Explore all ADF products here -
Popular Products & Services
ADF provides different kinds of financial products across the UAE. It offers its highest value products with great benefits & features to the individuals & businesses. Here are the popular products from ADF -
Residential Mortgage Products:
ADF offers its Residential mortgage financial solutions with various benefits & features to the UAE national & residents like - Home Loan, Compass Mortgage, Land & Construction Finance, Equity Plus & Fee Finance Loan.
Commercial Mortgage Products:
It offers its Commercial mortgage financial solutions like - Warehouse construction, Warehouse mortgage loan, Office space mortgage loan & Retail shop finance etc that help you to build or design your warehouse & shop according to the business transport requirements.
Corporate Deposits:
ADF gives the opportunity to its customers for maximizing the returns on their corporate deposits.

Equipment Finance:
ADF also provides the Equipment Finance service to SMEs with the help of this, customers can refinance & obtain their assets which are required for the business.
CEO: Chris Taylor
Founded Year: 2008
Head Quarters: Abu Dhabi & Dubai
Website: www.adf.ae
Home Loan
Home Loan

Provided by Abu Dhabi Finance
Frequently Asked Questions
⭐ What insurance covers are available to take the mortgage with ADF?
There are 2 types of insurance which are suggested - 1. Building Insurance - For completed townhouses and villas it is a mandatory requirement. 2. Loan Protection Insurance - The borrower's life cover is also required.
⭐ What will be the interest rate of the mortgage loan?
The interest rate depends on many factors such as loan amount, type of property, employment status, financial situation, credit score and many others.
⭐ Do I need to transfer my salary to the ADF account?
There is no need for transferring your current salary provided you have a bank account in the UAE.
⭐ Can we get finance for under-construction properties as well?
Yes. You can finance for under-construction properties as well at Abu Dhabi Finance.
⭐ Are non-residents eligible for the mortgage loan?
Yes. Non-residents are eligible for the mortgage finance.
⭐ Can I get pre-approval for the loan?
Yes. You can get instant pre-approval for the loan.
⭐ Can I get mortgage loan to purchase a commercial property?
Yes. Abu Dhabi finance offers mortgage loans for commercial properties as well.
⭐ Can I get Abu Dhabi finance home loan details?
You can check the Abu Dhabi finance home loan details listed above in the product list.
⭐ What is the Abu Dhabi finance Finance Contact number?
You can call on 800233 to instantly connect with Abu Dhabi finance customer service or you can visit Abu Dhabi Finance customer care page for further details
⭐ What is Abu Dhabi Finance pjsc location?
The Abu Dhabi Finance is located at 7th Floor, Aldar Headquarters, Behind Al Raha Mall, Abu Dhabi.
⭐ Does Abu Dhabi finance provide personal loans?
Abu Dhabi Finance offers only mortgage loans in the UAE region.
Ask questions and share your comments
We encourage our users to have discussion on questions they might have on financial products and help other users by sharing their insights. Kindly help us in making this site useful. We don't encourage any spam posts here. This is a public forum, so we request you to be safe by not disclosing personal information such as bank account or phone numbers etc. Please follow our posting guidelines. All the comments posted under MyMoneySouq official account are not reviewed by the financial institutions.