CBI Visa Platinum Card
Last Updated on 07 February 2019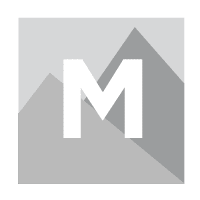 This product is valid by the Bank

Interest Rate

Minimum Salary

Fx Rate

Annual Fee

Balance Transfer

Cashback
Features
Get specialized free medical and legal referral service with this card.
Low reducing balance interest rate of just 1.99% per month.
Facilities such as purchase protection and extended warranty.
Free supplementary cards for family members.
Avail Credit shield protection with this card.
SMS alerts on all credit cards.
The Forex rate on this card is 2.75%
Cash transfer to CBI accounts or any other accounts within the UAE at 1% p.m with repayment terms up to 36 months and a processing fee of just 1%.
Minimum required salary for this card is AED 8000.
0% interest on balance transfers for the first 6 months.
There is an annual fees of AED 157.50 for this card.
Main Benefits
Avail various lifestyle and shopping benefits with this card.
100% cashback on up to 4 free movie tickets every month, any day, any cinema in the UAE.
1,000+ dining and lifestyle discounts via the CBI Lifestyle app.
Get free supplementary cards with this card.
Get low interest on purchases.
Avail exclusive premium travel, shopping and lifestyle benefits with this card.
Frequently Asked Questions
Q. Can I redeem my points to pay the minimum amount of outstanding balance?
A. No, you can redeem your points for various lifestyle and other benefits.
Q. Can I avail medical and legal referral service outside my primary country?
A. You can avail the mentioned services only in UAE.
Q. Can I avail online banking services with this card?
A. Yes, you can avail online banking services with this card.
Q. Is Valet parking service available with this card?
A. No there is no provision of valet parking service with this card.
Q. Can this card be used to pay for international shopping?Would I be getting any rewards on that?
A. Yes, this card can be used for international shopping, but no rewards can be availed with this card.
Ask questions and share your comments
We encourage our users to have discussion on questions they might have on financial products and help other users by sharing their insights. Kindly help us in making this site useful. We don't encourage any spam posts here. This is a public forum, so we request you to be safe by not disclosing personal information such as bank account or phone numbers etc. Please follow our posting guidelines. All the comments posted under MyMoneySouq official account are not reviewed by the financial institutions.