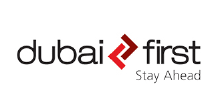 Dubai First Bank
Last Updated on 04 December 2020
About the Bank

Banking Products & Services

Popular Products & Services

Credit Card Offers

Awards & Achievements

Customer Support

Dubai First Credit Card Payment
About the Bank
The Dubai First Bank was launched in 2007. Now, the Dubai First Bank and Brand have become the property of the First Abu Dhabi Bank (FAB). Dubai First has branches in Abu Dhabi, Sharjah providing tailormade solutions, products, and services to the customers
Banking Products & Services
Dubai First Bank offers a wide range of banking products & services like Credit Cards, 3D Secure, Personal Loans, etc. Explore all the Dubai First Bank Products and Services here:
Popular Products & Services
Dubai First Bank provides different types of Credit Cards. Here are the popular financial products:
SME Business Loan: Dubai First provides SME Business Loans to help manage the business effectively and to make it easier for entrepreneurs, including work equity and other business expansion and personal needs, to meet their own small business needs. Credit Cards: Dubai First Bank offers various credit cards for different purposes to suit everyone's needs. There are different types of Credit cards available with a salary range from AED 8K. Like, Dubai First Platinum Life Card, Dubai First Dubai Moments Platinum Card, Dubai First Dubai Parks and Resorts Amazing World Card, etc. Read more
Credit Card Offers
Bank offers various discounts, deals, and promotions on shopping, dining, travel, hotels, entertainment, education, health, and wellness, etc. Visit Dubai First credit card offers page for further details.
Dubai First Credit Card Payment
CEO: Adnan Chilwan
Founded Year: 2007
Head Quarters: Dubai
No.of Employees: 557
Swift Code: EBILAEAD
Website: www.dubaifirst.com
Personal Loan
Business Loan
Credit Card
Personal Loan

Provided by Dubai First

Personal loan

Flat Rate

Minimum Salary

Reducing Rate

Max Loan Amount

Early Settlement Fee

Arrangement Fee






Frequently Asked Questions
⭐ How do I activate my Dubai First Debit Card through SMS?
You can send an SMS short code CACT to 4743 from your registered mobile number and get your Dubai First Card activated.
⭐ What is TPIN Dubai First?
The Dubai first bank tpin i.e telephone pin is the password to perform Internet banking. To view your online account and perform online activities.
⭐ How to get access to dubai first internet banking facility?
The dubai first internet banking/online banking service will be available through mobile application . It is temporarily unavailable as the bank is working on upgrading it.
⭐ What is the Dubai first Bank swift code?
The dubai first Swift code (8 characters)- EBILAEAD
⭐ What are Dubai First Bank branches in Dubai?
⭐ How to contact Dubai First contact number ?
The bank provides customer support 24/7 to its customers. You can get in touch with the bank via call or email on +971 4 352 8228 and contactus@dubaifirst.com. You can visit dubai first Customer care page for further details.
⭐ How to avail dubai first online banking services?
The dubai first online service is temporarily unavailable from 1st dec 2019. The service will resume after it gets upgraded for better user experience.
⭐ How much can a person get a minimum and a maximum of personal credit?
The personal loan of Dubai First ranges from 20,000 AED to 250,000 AED.
⭐ Are Non-residents of UAE eligible for SME loans at Dubai First?
No, only UAE residents are eligible for this SME loan.
⭐ What is the Dubai First SME Business Loan?
Dubai First SME loan is a payment loan for businesses to meet their working capital requirements and other company expansion/personnel needs.
⭐ What are the interest rates charged on dubai first personal loan?
The Dubai first personal loan starts at 18% to 25.99% . To know in detail about Dubai first personal loan you can check the personal loan section listed above.
⭐ How can I get my Dubai first credit card payment details?
The credit card payments made through Dubai first card can be checked on the monthly billing statement.
⭐ Is credit shield provided on Dubai First Credit Cards?
Yes. You get credit shield on Dubai First credit cards.
⭐ Does Dubai First Bank offer prepaid cards as well?
No. Dubai First Bank doesn't offer prepaid cards.
⭐ How do I activate my Dubai First Debit Card through SMS?
You can send an SMS short code CACT to 4743 from your registered mobile number and get your Dubai First Card activated.
⭐ How can I activate my first Dubai credit card?
To activate your first Dubai credit call on 04-506 888 >select the preferred language> enter your 16 digit Dubai first credit card.
⭐ How do I pay my first Dubai credit card? / Where can we pay Dubai First credit card?
Visit dubai first website > Click on quick access option on homepage > and select easy payment option to know the various option for payment option for dubai first credit card
⭐ How can I check my Dubai First credit card balance?
You can check your dubai first credit card balance through simple sms. Message CBAL 'space' the last 4 digits of the credit card number and send it to 4743.
⭐ How to get Dubai First Royale Mastercard?
Dubai First Royale Mastercard is provided to customers by invitation only.
⭐ How to close dubai first credit card?
Contact Dubai First customer care center and request them to close your credit card.
⭐ What is dubai first zero installment plan?
Dubai First Zero Installment Plan can be availed by Dubai First credit card users by converting their regular credit card payments to Zero installment plan at selected merchants.
Ask questions and share your comments
We encourage our users to have discussion on questions they might have on financial products and help other users by sharing their insights. Kindly help us in making this site useful. We don't encourage any spam posts here. This is a public forum, so we request you to be safe by not disclosing personal information such as bank account or phone numbers etc. Please follow our posting guidelines. All the comments posted under MyMoneySouq official account are not reviewed by the financial institutions.