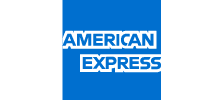 American Express
Last Updated on 01 April 2020
About the Bank
The American Express Bank, know as AMEX bank was founded in 1850. It is an American international financial services company headquartered in New York's Three World Financial Center. It has 2 branches in UAE & 800 ATMs in the UAE. This bank has branches in over 40 countries globally.
Banking Products & Services:
AMEX UAE offers a wide range of banking products & services. Explore all the AMEX Products and Services here:
Popular Products & Services
Credit Card Offers
Bank offers various discounts, deals, and promotions on shopping, dining, travel, hotels, entertainment, education, health, and wellness, etc. Visit AMEX UAE credit card offers page for further details.
CEO & Chairman: Stephen J. Squeri
Founded Year: 1850
Head Quarters: Dubai
Total Assets: $1.8 MIllion
Net Profit: $1.7 Billion
Website: www.americanexpress.com.bh
Credit Card
Credit Card

Provided by AMEX
Frequently Asked Questions
⭐ What is the Rewards Membership Program?
A. By enrolling in the Membership Rewards program, you can earn points practically every time you use your card. You can also transfer your points to other airline or hotel programs. The points earned will never expire.
⭐ What is the difference between a credit card and a charge card?
A. A credit card has a set limit which allows you to spread the reimbursements over time. A Charge Card has no fixed spending cap and every month requires full payment. You can spend whatever you want, depending on your payment history and personal resources.
⭐ Can I get access to airport lounges using the Amex Credit cards?
A. Yes. Amex Credit Cards provide free access to airport lounges.
⭐ Do I get alerts on the transactions made using the card?
A. Yes. Amex cardholders are given SMS alerts each time you use your card.
⭐ Does the supplementary cardholder also receives a message on the transactions?
A. No. The SMS alerts for the transactions performed on supplementary cards are sent to the primary cardholder's number.
Latest Updates About AMEX
The first industrial integration to help extend credit to more entrants in the U.S. American Express and Nova Credit Release
25 October 2019
American Express has launched a new credit reporting service, Nova Credit, that provides prospective cardholders the opportunity, when obtaining an American Express US Personal Card, to exchange foreign credit reports with American Express.