CBD e-Tijari Web Card
Last Updated on 07 February 2019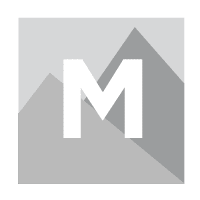 This product is by the Bank

Interest Rate

Minimum Salary

Fx Rate

Annual Fee

Balance Transfer

Cashback
Features
There is a flexible Credit limit.You can set your own credit limit from AED 500 to AED 3000.
You can track your internet transactions.
The eligibility age criteria for this card is between 21 and 65 years of age.
You get automatically enrolled into Attijari reward points.
This card only be used for web transactions.
The Forex rate on this card is 2%
You get a repayment period of 52 days to repay your outstanding bill.
Minimum payment of 5% or AED 100 is mandatory.
You require a minimum salary of AED 8000 to avail this card.
There is no annual fees for this card.
Main Benefits
It is one of the safest cards to use on the internet interface.
This card can only be used for internet transactions.
Revolving credit facilities up to 52 days.
Flexible settlement options from 5% to 100% of the outstanding amount.
This card also gives you safety guidelines before you use it for your transactions.
Earn up to 1 point for every Dirham spent and participate in unique rewards program.
CBD e-Tijari Web Card holders earn 1 point for every AED 1 spent internationally
1 point when spent locally, 1 point when spent at supermarket and groceries
0.50 points for government related spends.
Frequently Asked Questions
Q. What is a transaction pin?
A. Transaction PIN is a 4 digit code that allows you to do financial transactions on CBD Online Banking. You can do fund transfers, pay your utility bills plus other financial payments.
Q. Where else can I use my Transaction PIN?
A. You can use your transaction PIN up to AED 25,000 for the following services: Bill Payment.
Transfer to other CBD Accounts.
Credit Card Payment.
CBD Financial Services.
For transfers within RIM (your unique identification number) (up to AED 1,000,000).
For Cash online transfers (up to AED 200,000).
For E-Dirham (up to AED 100,000).
The above thresholds will be subject to change from time time.
Q. Do I have to pay anything extra for the loss of any card?
A. Yes, you have to pay an amount of AED 100 for the loss of any card.
Q. What is a C.V.V number?
A. C.V.V is known as card validation number, which you will be asked to enter everytime you make an online transaction in the payment portal.It is a 3 digit number, which is on the back side of the car.
Q. Can I use this card for any shopping website?
A. Yes, you can use this card on any shopping website in the world.
Ask questions and share your comments
We encourage our users to have discussion on questions they might have on financial products and help other users by sharing their insights. Kindly help us in making this site useful. We don't encourage any spam posts here. This is a public forum, so we request you to be safe by not disclosing personal information such as bank account or phone numbers etc. Please follow our posting guidelines. All the comments posted under MyMoneySouq official account are not reviewed by the financial institutions.