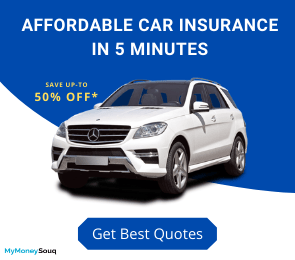 Check Eligibility for Al Khaliji France
Home Loan
You are eligible to apply for a Al Khaliji France
Home Loan .
You may not be eligible * to apply.
* Minimum salary AED 25000 required to apply for a Al Khaliji France Home Loan .
*No loan for :User_Nationality available in this page
Al Khaliji France Home Loan Calculator
Top Home Loans
Top 10 Personal Loans
Popular Prepaid Cards
Home Loan Provided By Al Khaliji France
Credit Bureau Consent, Welcome Offer & General Terms & Conditions
I hereby acknowledge and agree to allow Citibank to share my details with any UAE credit bureau and make enquiries about me with any UAE credit bureau at its sole and absolute discretion. I agree to the Terms and Conditions listed below. Citibank Terms and Conditions apply, are subject to change without prior notice and are available upon request. For the current Terms and Conditions, please visit our website www.citibank.ae. All offers are made available on a best-effort basis and at the sole discretion of Citibank, N.A. Citibank, N.A. makes no warranties and assumes no liability or responsibility with respect to the products and services provided by partners/other entities. By inquiring about our services, offers or products, you will be authorizing our representatives to approach you on your contact details including your telephone/mobile number for any product or service offered by Citibank. The applicant agrees to be bound by Citibank's General Terms and Conditions available on the website www.citibank.ae. The applicant hereby represents and warrants that the information provided herein is true, accurate, and complete and that he/she agrees to remain responsible for and to indemnify Citibank, N.A. from and against any losses, claims and/or liabilities incurred by Citibank NA as a result of having relied on such information. Citibank, N.A. is not required to verify the information provided by the applicant and neither is the bank obliged to provide the applicant with any loans or credit facilities based on the provided information. The products and services mentioned on this website are not offered to individuals resident in the European Union, European Economic Area, Switzerland, Guernsey, Jersey, Monaco, San Marino, Vatican, The Isle of Man or the UK. This page is not, and should not be construed as, an offer, invitation or solicitation to buy or sell any of the products and services mentioned herein to such individuals.
Check Eligibility for Al Khaliji France Home Loan
Al Khaliji France Home Loan Calculator
Features of Al Khaliji France Home Loan
Automatic premium banking status
Doorstep banking
Dedicated relationship manager
Attractive interest rates
Flexible repayment schedules up to 20 years
Life, property, contents, and third party liability insurance options
Choice of Visa Platinum or Visa Signature credit card
Al Khaliji France Home Loan Interest rates

1 Al Khaliji France Bank Home Loans








20 Years
Repayments Up To
Features
This follows shariah principles
Both UAE Nationals and Expats are eligible
Mortgage Finance is provided at a fixed interest rate of 2.58%
Apply Now
Features
This follows shariah principles
Both UAE Nationals and Expats are eligible
Minimum salary of AED 25000 is required
Mortgage Finance is provided at a fixed interest rate of 2.58%
Mortgage Finance is provided at a reducing interest rate of 4.5%
Maximum loan amount provided is AED 10000000
Property and Life insurance is mandatory
1% of the total loan amount is charged as processing fees
The loan is provided for a maximum tenure of 25 years
20% of the property value should be paid as the down payment
1% of outstanding loan amount is charged on early settlement of the loan
Benefits
Provides customized solutions according to the needs of a customer
Upgrade to premium banking
Provides life and property insurance at competitive rates
Complimentary World Mastercard Credit Card
Can get 5% cashback on the usage of the free credit card
Competitive interest rates
The Al Khaliji Bank is a progressive bank headquartered in Doha, Qatar. Al Khaliji France is a subsidiary of the bank in Paris which has branches in UAE. The Al Khaliji bank offers all conventional banking products and services to premium, business, corporate, local as well as international customers in Qatar, UAE and France.
Corporate Values of the Al Khaliji Bank:
United
Reliable
Committed
Excellence
Values:
As the main aim of Al Khaliji is to develop next-generation banking, its staff always try to give the best by being united, reliable and committed to the stakeholders
Services:
Services provided by Al Khaliji include
Private banking offering solutions to finance, investment and wealth management
Corporate banking that involves short-term loans, overdrafts, long-term loans, cash management
Treasury including funding and liquidity, investment etc.,
Ask questions and share your comments
We encourage our users to have discussion on questions they might have on financial products and help other users by sharing their insights. Kindly help us in making this site useful. We don't encourage any spam posts here. This is a public forum, so we request you to be safe by not disclosing personal information such as bank account or phone numbers etc. Please follow our posting guidelines. All the comments posted under MyMoneySouq official account are not reviewed by the financial institutions.