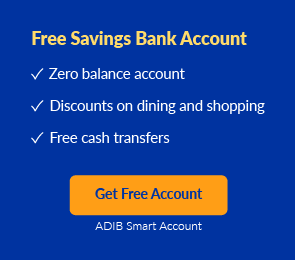 Check Eligibility for Union National
Business Loan
You are eligible to apply for a Union National
Business Loan .
You may not be eligible * to apply.
* required to apply for a Union National Business Loan .
*No loan for :User_Nationality available in this page
Union National Business Loan Calculator
Top Business Loans

Features of Union National Business Loan
High Loan Amounts (up to AED 2 million)
Overdraft facility for up to AED 150,000
Competitive interest rates
LC sight and usance for local as well as foreign
LTR against open account
Local Bills Discounting (LBD)/OD Receivables
Eligibility Criteria of Union National Business Loan
Sole proprietorship concerns/LLC commercial entities
Registered in UAE
Minimum period of operation: 2 years
Documents Required of Union National Business Loan
National ID/Passport Copy w/ UAE Residence Visa
(All signing authorities, as applicable)
Valid legal constitutive documents
(Trade License, Certificate of commercial registration, Free Zone, Certificate of Incorporation, Memorandum of Association, Partnership Agreement | All documents as applicable)
Active Bank Account Statements
Note: The bank may ask for more documentation to be done. Contact nearest branch for more info.
Union National Business Loan Interest rates

Union National Bank Business Loans
Looks like there is no Business Loan provided by Union National
Here we found some popular Business Loans provided by other banks
Established as a Public Joint Stock Company (P.J.S.C) in 1982, Union National Bank (UNB) has shareholdings from both Dubai and Abu Dhabi Government. UNB has a Vision 'to be the best in class for the banking industry in the UAE' and a Mission 'to be the first and the best bank of choice for all stakeholders.' The values followed by UNB are :
Integrity & Transparency
Customer Focus
Team spirit
Continuous Improvement
Nurturing Staff
Responsible Community Membership
Best practices
Ask questions and share your comments
We encourage our users to have discussion on questions they might have on financial products and help other users by sharing their insights. Kindly help us in making this site useful. We don't encourage any spam posts here. This is a public forum, so we request you to be safe by not disclosing personal information such as bank account or phone numbers etc. Please follow our posting guidelines. All the comments posted under MyMoneySouq official account are not reviewed by the financial institutions.