RERA Rental Calculator - How much rent you should pay in UAE?
DO NOT LEAVE EMPTY HANDED
Our agents assure your loans cheap and fast
Our tie ups with various banks dramatically increase chances of success


Your details are safe and secured

Credit Bureau Consent, Welcome Offer & General Terms & Conditions
I hereby acknowledge and agree to allow Citibank to share my details with any UAE credit bureau and make enquiries about me with any UAE credit bureau at its sole and absolute discretion. I agree to the Terms and Conditions listed below. Citibank Terms and Conditions apply, are subject to change without prior notice and are available upon request. For the current Terms and Conditions, please visit our website www.citibank.ae. All offers are made available on a best-effort basis and at the sole discretion of Citibank, N.A. Citibank, N.A. makes no warranties and assumes no liability or responsibility with respect to the products and services provided by partners/other entities. By inquiring about our services, offers or products, you will be authorizing our representatives to approach you on your contact details including your telephone/mobile number for any product or service offered by Citibank. The applicant agrees to be bound by Citibank's General Terms and Conditions available on the website www.citibank.ae. The applicant hereby represents and warrants that the information provided herein is true, accurate, and complete and that he/she agrees to remain responsible for and to indemnify Citibank, N.A. from and against any losses, claims and/or liabilities incurred by Citibank NA as a result of having relied on such information. Citibank, N.A. is not required to verify the information provided by the applicant and neither is the bank obliged to provide the applicant with any loans or credit facilities based on the provided information. The products and services mentioned on this website are not offered to individuals resident in the European Union, European Economic Area, Switzerland, Guernsey, Jersey, Monaco, San Marino, Vatican, The Isle of Man or the UK. This page is not, and should not be construed as, an offer, invitation or solicitation to buy or sell any of the products and services mentioned herein to such individuals.

Thank you for providing your details.
Fill the below details in order to get better rates:
I don't want to share further details

RERA Rent Calculator
In 2007, the Government of Dubai passed a law to regulate the relationship between tenants and landlords in the Emirate of Dubai – Law 26 of 2007. This law was made applicable to leased properties which included lands [both agricultural and open]. Hotels and free accommodation provided by natural or judicial persons to their employees were excluded from the purview of this law. This law outlined some basic rules for a landlord-tenant contract including but not limited to:
Registration and Governance of the Tenancy Contract
Rules pertaining to:


1. Period of Tenancy
2. Rent Value
3. Obligations of the Landlord
4. Obligations of the Tenant
5. Eviction
6. General governance
On March 14, 2010, the Real Estate Regulatory Agency [RERA] mandated registration of lease contracts through EJARI – an online registration system. This was done to establish a strong legal control over the rental market in Dubai. In 2011, the Dubai Government issued a decree [Decree no 2 of 2011] to regulate the increase of rental price at the time of renewal of the lease contract.
Post enforcement of the decree, RERA, Dubai was mandated to maintain a Rent Index of the Emirate of Dubai and update it regularly with information from:
1.Dubai Land Department [DLD] – the records of property rentals
2.Real Estate Companies. Dubai – data collected by them
3.Market survey – newspaper lease advertisements, billboards, etc.
In 2013, a decree was issued by His Highness Sheikh Mohammed bin Rashid Al Maktoum, for determination of the increase in rent for properties in Dubai. [Decree No. 43 of 2013]
The increase in rent permitted by the decree applicable to private and public landlords is as follows:
| | |
| --- | --- |
| Current Rent Value | Maximum permitted increase in rent |
| < 10% below the average similar rent | No increase |
| 11% - 20% below the average similar rent | 5% of the current rent value |
| 21% - 30% below the average similar rent | 10% of the current rent value |
| 31% - 40% below the average similar rent | 15% of the current rent value |
| > 40% of the average similar rent | 20% of the current rent value |
Calculate your home loan EMI using Mortgage Calculator Dubai
How do I benefit from these laws?
Before the implementation of the above-mentioned laws, landlords in Dubai would ask for an increase in rent at the time of renewal of the lease contract as per their requirement or as they deemed fit. With RERA, Dubai regulating the increase in rents on properties in Dubai, it now has a more structured and governed approach. RERA has launched a Rental Increase Calculator to help landlords and tenants take an informed decision about the increase in rentals.
Working of RERA Rent Calculator
The Rental Price Calculator allows you to enter the details of the property and compares it with the Rent Index of the Emirate of Dubai. The results show the maximum permitted the percentage of increase in rent. This is what it looks like: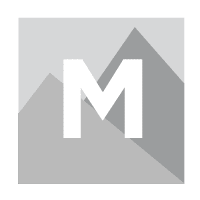 As can be seen above, you have to enter the following details according to the type of the property that is Residential, Commercial, Industrial.
Type of Property

Residential
Commercial
Industrial
Expiry Date of your current tenancy contract
Enter date
Enter date
Enter date
Type of Apartment/Category
-Apartment
-Villa
-Office
-Retail
-Warehouse
-Commercial Villa
-Shopping Centre
Warehouse
Area of the property
Select from the list
Select from the list
Select from the list
Number of Bedrooms/Area [in sq. ft.]/Number of Rooms
-Studio
-One Bedroom
-Two Bedrooms
-Three Bedrooms
-Four Bedrooms
-Five Bedrooms
Enter area
Enter area
The annual rent amount currently paid exclusive of water, electricity or any other fees
Enter amount
Enter amount
Enter amount
The results of the Rera calculator look like this: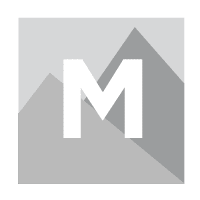 If the rent of the property leased is due for an increase, then the landlord has to provide a written and notarized notice at least 90 days before the date of renewal of the contract. However, the tenant will not be under any obligation to accept the increased rentals if the landlord does not provide an adequate written notice.
Disputes
There can be situations where the landlord tries to increase the rent beyond the permissible limits enforced by RERA. The RERA Rent Calculator results can be used to make the landlord understand that the increase is not valid. Usually, landlords and tenants come to an agreement during such discussions.
However, if the landlord still insists on increasing the rentals, then a complaint can be filed by the tenant with the Dubai's RDSC [Rental Dispute Settlement Centre] located at Dubai Land Department's head office in Deira. You need to carry a list of documents and pay around 3.5% of the annual rent of the property as a fee apart from other incidental costs. Tenants should resort to filing a complaint only when all other discussions and negotiations fail.
Rera Calculator is an excellent tool designed to bring transparency and order to the rental market in Dubai, benefitting both landlords and tenants. While some people may argue that the calculator does not take the age of the building or the floor on which the apartment is situated or the facilities/amenities provided into consideration, it still gives an approximate idea of the rent in the area. Landlords and tenants can always discuss these parameters and mutually agree on a rent amount higher or lower than that indicated by the calculator. It is designed to be indicative of market prices to help curb whim-based rental increases and a lack of order in the real estate rental market.
Ask questions and share your comments
We encourage our users to have discussion on questions they might have on financial products and help other users by sharing their insights. Kindly help us in making this site useful. We don't encourage any spam posts here. This is a public forum, so we request you to be safe by not disclosing personal information such as bank account or phone numbers etc. Please follow our posting guidelines. All the comments posted under MyMoneySouq official account are not reviewed by the financial institutions.