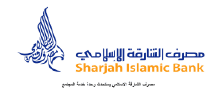 Sharjah Islamic Bank
Last Updated on 02 January 2020
Follow Sharjah Islamic Bank on
About Sharjah Islamic Bank
Sharjah Islamic Bank is providing its banking services to individuals & companies since 1975. But originally it was founded as the National Bank of Sharjah & then was converted to Islamic Banking in 2002 following the Islamic regulations. SIB is providing a wide range of Shari'a-compliant retail, investment & corporate services across the UAE. SIB provides the facility of various networks of 31 branches & 141 ATMs' to their customers.
Banking Products and Services
Sharjah Islamic Bank has a wide range of products on offer which will help customers in managing their wealth.
Popular Products & Services
Sharjah Islamic Bank (SIB) provides different types of financial products & services across the UAE. It provides Credit Cards, Loans, Bank Accounts, Corporate Banking, Investment Banking etc to the customers. Here are the popular financial products from SIB -
Credit Cards:
Sharjah Islamic Bank offers various credit cards for different purposes to suit everyone's needs. There are different types of Credit cards available with a salary range from AED 6K. Like, Sharjah Islamic Bank Smiles World MasterCard Credit Card etc. You can avail various benefits like - cash withdrawal facility, travel insurance as complimentary, Free globally rental car, etc with an annual fee ranges from AED 0 - AED 399. Visit Sharjah Islamic Bank Credit Card page for more details.
Loans & Mortgages:
SIB provides various loan options for expatriates and UAE nationals like Car Finance, Home Finance, Personal Loan. It offers easy, low-interest loans which can be calculated using Loan Calculator. It provides competitive rates, low-cost loans, and long tenures and simple eligibility requirements with minimum salary required is AED 8,000.

Bank Accounts: Various types of bank accounts serve unique needs. It's wise to put money into the best account, and use the right tools to spend and save, depending on your goals. ADCB provides different Bank Accounts according to your requirements like - Savings Account, Deposit Account, Current Account, Sharjah Islamic SME Account etc.
CEO: Mohammed Abdullah
Chairman: Abdul Rahman Mohd Al Owais
Vice Chairman: Ahmed Mohamed Obaid Al Shamsi
Founded Year: 1975
Head Quarters: Al Khan, Sharjah
Total Assets: AED 44.74 Million
Net Profit: AED 0.510 Million
Website: www.sib.ae
Savings Account
Home Loan
Car Loan
Credit Card
Personal Loan
Current Account
Deposit Account
Islamic Account
Premier Account
Childrens Account
SME Account
Savings Account

Provided by Sharjah Islamic Bank
Frequently Asked Questions
Q. How do I find swift code?
A. Go to online banking and choose the payee you want to transfer the money. By entering the bank name or city you can get the swift code.
Q. What is TPIN in Sharjah Islamic Bank?
A. TPIN is a 4 digit pin/IVR password that is chosen by customers via their telephone for Online Banking registration.
Latest Updates About Sharjah Islamic Bank
Sharjah islamic bank appoints banks for Perpetual Sukuk
19 June 2019
Sharjah Islamic Bank appoints banks for Tier 1 Perpetual Sukuk