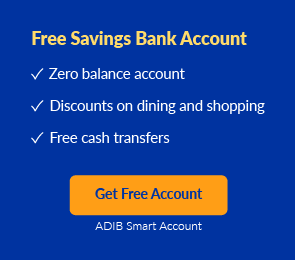 Popular Premier Accounts
Al Khaliji France Premier Accounts in UAE

Al Khaliji France Premier Account

1 Al Khaliji France Bank Premier Accounts

Min Balance to Maintain

Monthly Fee

Relationship Manager

Currency Account

AED 0
Min Balance to Maintain



Features
You can avail preferential rates on all lending products.
Features
You can avail preferential rates on all lending products.
Benefits
Avail free withdrawals from any ATM in UAE.
Avail multiple e banking channels, with this account.
Avail free cheque books and a debit card with this account.
Also avail doorstep banking with this account.
Avail a free world MasterCard credit card with upto 5% cashback and free airport lounge access across middle east.
Avail 24/7 telephone banking feature, with this credit card.
The Al Khaliji Bank is a progressive bank headquartered in Doha, Qatar. Al Khaliji France is a subsidiary of the bank in Paris which has branches in UAE. The Al Khaliji bank offers all conventional banking products and services to premium, business, corporate, local as well as international customers in Qatar, UAE and France.
Corporate Values of the Al Khaliji Bank:
United
Reliable
Committed
Excellence
Values:
As the main aim of Al Khaliji is to develop next-generation banking, its staff always try to give the best by being united, reliable and committed to the stakeholders
Services:
Services provided by Al Khaliji include
Private banking offering solutions to finance, investment and wealth management
Corporate banking that involves short-term loans, overdrafts, long-term loans, cash management
Treasury including funding and liquidity, investment etc.,
Ask questions and share your comments
We encourage our users to have discussion on questions they might have on financial products and help other users by sharing their insights. Kindly help us in making this site useful. We don't encourage any spam posts here. This is a public forum, so we request you to be safe by not disclosing personal information such as bank account or phone numbers etc. Please follow our posting guidelines. All the comments posted under MyMoneySouq official account are not reviewed by the financial institutions.