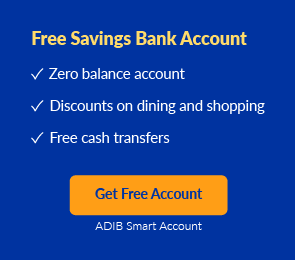 Popular Childrens Accounts
Union National Bank Childrens Accounts in UAE

Union National Childrens Account

1 Union National Bank Childrens Accounts

Min Balance to Maintain

Monthly Fee

Relationship Manager

AED 40K
Min Balance to Maintain


Features
This account makes your life simpler, while offering great values
Features
This account makes your life simpler, while offering great values
Benefits
Avail free online and telephone banking services.
Avail free unlimited UNB teller transactions.
Avail free utility bill payments with this account.
Avail one free outward remittance (SWIFT) per month.
You can also avail one free demand draft per month.
This account provides you with low fees for setting instructions.
Avail two free personalised cheque books, along with your account.
Avail a free debit card with four supplementary cards, for your convenience.
1% cashback up to a maximum of AED 200 per month on all point of sale paypoint transactions with the MasterCard Platinum Debit Card.
50% discount up to a maximum of AED 30 per month on movie tickets each month, purchased with your MasterCard Platinum Debit Card.
One free airport pickup or drop-off per year within UAE on air tickets booked through any UNB card.
Access to a UNB partner chauffeur service for airport pickup or drop-off in a luxury car.
Free life insurance of AED 100,000 in case of death or permanent total disability due to an accident or sickness.
Established as a Public Joint Stock Company (P.J.S.C) in 1982, Union National Bank (UNB) has shareholdings from both Dubai and Abu Dhabi Government. UNB has a Vision 'to be the best in class for the banking industry in the UAE' and a Mission 'to be the first and the best bank of choice for all stakeholders.' The values followed by UNB are :
Integrity & Transparency
Customer Focus
Team spirit
Continuous Improvement
Nurturing Staff
Responsible Community Membership
Best practices
Ask questions and share your comments
We encourage our users to have discussion on questions they might have on financial products and help other users by sharing their insights. Kindly help us in making this site useful. We don't encourage any spam posts here. This is a public forum, so we request you to be safe by not disclosing personal information such as bank account or phone numbers etc. Please follow our posting guidelines. All the comments posted under MyMoneySouq official account are not reviewed by the financial institutions.