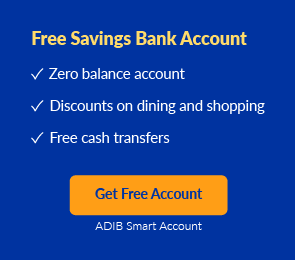 Popular Deposit Accounts
Rakbank Deposit Accounts in UAE

Rakbank Deposit Account

7 Rakbank Bank Deposit Accounts
Established in 1976, RAKBANK or the National Bank of Ras Al Khaimah (P.J.S.C), is one of the oldest banks in the UAE. As a member of the UAE Banking Federation (UBF), RAKBANK follows the Custom Charter as stipulated by the UBF and tries to encourage best practices in the financial services industry. It works with a vision to provide 'simply better' financial solutions to its customers in and around the UAE' and a Mission to be the leading bank in the UAE by offering best products.
Ask questions and share your comments
We encourage our users to have discussion on questions they might have on financial products and help other users by sharing their insights. Kindly help us in making this site useful. We don't encourage any spam posts here. This is a public forum, so we request you to be safe by not disclosing personal information such as bank account or phone numbers etc. Please follow our posting guidelines. All the comments posted under MyMoneySouq official account are not reviewed by the financial institutions.