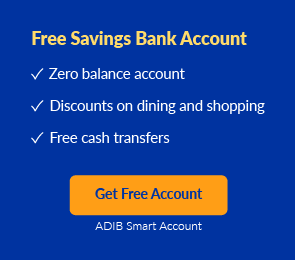 Popular Current Accounts
Current Account Provided By CBD

CBD Current Account

1 CBD Bank Current Accounts

Min Balance to Maintain

Monthly Fee

Annual Fee

Minimum Salary

Relationship Manager

Currency Account

AED 3K
Min Balance to Maintain





Features
You can create your Budget and Track to help you track your expenses.
Features
You can create your Budget and Track to help you track your expenses.
Benefits
You can avail a debit card with this account along with Chip and Pin Technology.
You can also make easy payments with this card and withdraw cash from ATMs worldwide.
Avail emergency overdraft facility with this account.
Avail CBD online and mobile banking to access anywhere.
Complimentary access to over 10 VIP lounges in UAE, KSA, Jordan, Kuwait and Egypt for Platinum MasterCard Debit Card holders.
Make unlimited transactions in all major currencies.
Avail the first cheque book for free.
Avail 24 hour call centre with this account.
Attijari points awarded on incremental average balance.
Attijari points are the loyalty points which can be redeemed for gift vouchers skywards miles etc.
About CBD
Commercial Bank of Dubai (CBD) offers a wide range of retail and commercial banking products and services, in both conventional and Shariah-compliant formats, with a network of 26 branches and over 210 ATMs throughout the UAE. The bank endeavors to build sustainable prosperity through extraordinary banking experiences. CBD commits to:
Authenticity
Simplicity
Partnership
Innovation
Responsibility
Excellence
Ask questions and share your comments
We encourage our users to have discussion on questions they might have on financial products and help other users by sharing their insights. Kindly help us in making this site useful. We don't encourage any spam posts here. This is a public forum, so we request you to be safe by not disclosing personal information such as bank account or phone numbers etc. Please follow our posting guidelines. All the comments posted under MyMoneySouq official account are not reviewed by the financial institutions.