Credit cards offers on school fees in UAE
List of credit cards which provides offers on school fees in UAE
School fees offers
About 72% of the UAE residents are using Credit cards for credit card offers, regular shopping and bill payments which are around 6 million of the UAE population are the regular credit card users. There are nearly 5 million credit cards in circulation. Credit cards are so widely used because of the various offers provided for them, right from the cashback offers on every single usage of the card to the shopping rewards, air miles, skywards benefits, the movie offers and even school fees offers in UAE.
School fees in UAE are definitely a big burden to the majority of the families. Most of the Schools in UAE charge a hefty amount of fee for education, still, parents want to provide the best education to their kids. There are many financial organizations and banks which are being a helping hand by providing offers on school fees payments made using their respective credit cards.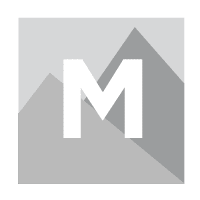 Here's a list of credit cards which provides offers on school fees:
Standard Chartered Bank
Standard Chartered Bank provides best offers on school fees payments made using Standard Chartered Platinum Card
Get 10% cashback on school fees payment. [If a school doesn't accept credit card then can get a cheque from the bank, you can avail 0% Easy Payment Plan and payback to the bank in 6 or 12-month installments plan and avail cashback accordingly]
Avail up to 10% cashback on payments made at supermarkets
Avail up to 10% money back on using the card for clearing utility bills
Avail shopping, dining and leisure benefits
Get AED 750 cashback as a signup bonus
Eligibility and charges:
Minimum salary: AED 5000
Annual fees: AED 525 (First-year free)
Interest rate: 3.25%
First Abu Dhabi Bank(FAB)
FAB provides a specific card Gems Titanium Credit Card meant for school fees payments with various offers attached to the card.
Get up to 4.25% off on Gems school fees using Gems Titanium Card
Get 1.75 Stars on every AED spent using Gems card
Can avail movie tickets for AED 10 and benefits at fitness clubs
Education protection insurance is provided up to AED 500,000 per child
Eligibility and charges:
Minimum salary: AED 5000
Interest rates: 3.25%
Annual fees: Free for life
Dubai first bank
Dubai First bank provides various offers on school fees payments made using any Dubai first bank credit card.
Use Dubai first credit card for paying school fees and get rewards
Can get a cheque from the bank if card payment facility is not available at the school(Nominal charges are applicable)
Can pay school fees on an easy payment plan for 3 or 6 months installments at 3% interest rate.
Eligibility and charges:
Minimum salary: AED 5000
Interest rates: 3.19%
Annual fees: AED 100- 1.5K
ADCB Credit Card
ADCB provided Easy Payment Plan on the ADCB Credit Cards. (Offer valid till 30 December 2020)
Can convert school fees payment to 0% interest payment plan
Tenure of 3 to 12 months is provided
Processing fee of 2% - 3.50% is levied
Eligibility and charges:
Minimum salary: AED 8000
Annual fees: AED 0 (onwards)
Interest rate: 3.25%
Samba Credit Card
Samba Credit Card users can pay education fees using the card and avail benefits as well. (Offer valid till April 30, 2020)
Get cashback up to AED 2500 on using the card on educational and non-educational purchases
Can convert school fees payments to 0% installment plan of tenure up to 12 months
Can convert international education spends to 0% installment plan on 3 months tenure
Eligibility and charges:
Minimum salary: AED 10,000
Annual fees: AED 0 (onwards)
Interest rate: 2.99%