ADIB Cashback Visa Platinum Card
Last Updated on 07 February 2019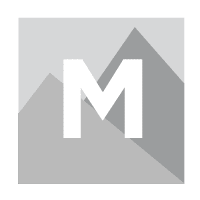 This product is valid by the Bank

Profit Rate

Minimum Salary

Fx Rate

Annual Fee

Balance Transfer

Cashback
Apply for this Credit Card & Win AED 200 Gift Voucher
On Approval,*T&C Apply
Features
You can avail 4 supplementary cards with this card.
Convenience to make your card payments in any of ADIB branches.
This card is also an islamic card
You can get free supplementary cards for your family with this card.
The Forex rate stands at 3%
You get free grace period up to 55 days to repay your complete outstanding balance.
You need a minimum salary of AED 5000 to avail this card.
You can transfer your balance at a rate of 3% or for AED 300.
Annual fee is free for one year and AED 500 is charged from second year onwards.
Main Benefits
Get free road side assistance.
Withdraw 100% of your credit limit as cash.
Get SMS alerts for all your transactions.
Access to airport lounges worldwide via veloce lounge.
Avail facilities such as road side assistance with this card.
There is no minimum spend required to receive cashback from this card.
Avail Valet parking services with this card.
Get unlimited 1% cashback on all your major spends done with this card.
Frequently Asked Questions
Q. What is Co branded credit card?
A. Any card that is offered by a credit card company, and which has a logo or name of a partner who has agreed to be the co brand of that card is called Co branded credit card.
Q. How many Valet parking services can I avail with this card?
A. You can avail 4 valet parking services in a month in Dubai and Abu dhabi
Q. Can I take more than 4 supplementary cards?
A. Yes you can, but for every card more than 4 cards you need to pay a fee of AED 500.
Q. Where can I avail Valet Parking services with this card?
A. You can avail Valet parking services in Dubai and Abu Dhabi.
Q. Can I avail valet parking service with my supplementary card?
A. You can avail valet parking service with your supplementary card.