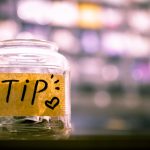 Wherever you go one common practice is to tip when you get impressed with the service at any restaurant or housekeeping or with the...
MyMoneySouq
Bank Customer Care & Helpline contact details
Business Center, UAQ Free Trade Zone
P.O.Box: 7073 Umm Al Quwain, UAE.
The information provided on MyMoneySouq is for illustrative purposes only. It may vary with the information provided on the financial institute website. We don't decide any quotes, rates, or fees on any of the financial products listed on MyMoneySouq. Visit or talk to the bank personnel before taking any decision. Check these "
Terms Of Use
" before getting started
MyMoneySouq Bahrain
About Us
Contact Us
Terms and Conditions
FAQ
Privacy Policy
©2020 MyMoneySouq
All logos are trademark of their respective owner