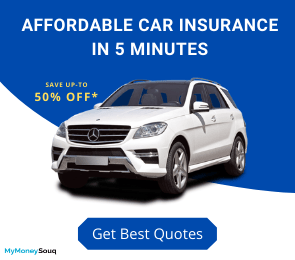 Check Eligibility for CBI
Home Loan
You are eligible to apply for a CBI
Home Loan .
You may not be eligible * to apply.
* Minimum salary AED 15000 required to apply for a CBI Home Loan .
*No loan for :User_Nationality available in this page
Top Home Loans
Top 10 Personal Loans
Popular Prepaid Cards
Home Loan Provided By CBI
Credit Bureau Consent, Welcome Offer & General Terms & Conditions
I hereby acknowledge and agree to allow Citibank to share my details with any UAE credit bureau and make enquiries about me with any UAE credit bureau at its sole and absolute discretion. I agree to the Terms and Conditions listed below. Citibank Terms and Conditions apply, are subject to change without prior notice and are available upon request. For the current Terms and Conditions, please visit our website www.citibank.ae. All offers are made available on a best-effort basis and at the sole discretion of Citibank, N.A. Citibank, N.A. makes no warranties and assumes no liability or responsibility with respect to the products and services provided by partners/other entities. By inquiring about our services, offers or products, you will be authorizing our representatives to approach you on your contact details including your telephone/mobile number for any product or service offered by Citibank. The applicant agrees to be bound by Citibank's General Terms and Conditions available on the website www.citibank.ae. The applicant hereby represents and warrants that the information provided herein is true, accurate, and complete and that he/she agrees to remain responsible for and to indemnify Citibank, N.A. from and against any losses, claims and/or liabilities incurred by Citibank NA as a result of having relied on such information. Citibank, N.A. is not required to verify the information provided by the applicant and neither is the bank obliged to provide the applicant with any loans or credit facilities based on the provided information. The products and services mentioned on this website are not offered to individuals resident in the European Union, European Economic Area, Switzerland, Guernsey, Jersey, Monaco, San Marino, Vatican, The Isle of Man or the UK. This page is not, and should not be construed as, an offer, invitation or solicitation to buy or sell any of the products and services mentioned herein to such individuals.
Check Eligibility for CBI Home Loan
Features of CBI Home Loan
Interest rates starting from 2.99% p.a.
No salary transfer required
Life insurance cover included
Free property insurance including home content
Free for life Credit Card
Zero processing fees for buyout applications
One free settlement permitted every 6 months
1% Early Settlement Fee(Maximum AED 10,000) (After Fixed Rate Period)
Documents Required of CBI Home Loan
Valid Emirates ID.
Salary Certificate
Salary Transfer Letter (For Salary Transfer Loan' Applications)
Last six months bank statements for an active account
Liability Certificate (For loan takeovers)
Other documents as seen fit by the bank
Valid passport:
for UAE Nationals.
Expatriates require a valid UAE residence VISA with passport
CBI Home Loan Interest rates









25 Years
Repayments Up To
Features
A wide range of approved developments throughout UAE
Provides financing at an interest rate of 2.99%
Minimum salary of AED 15,000 is required
Apply Now
Features
A wide range of approved developments throughout UAE
Minimum salary of AED 15,000 is required
Provides financing at an interest rate of 2.99%
The reduction rate and the flat rate is 2.94% and 1.65%. This denotes that the computation done was a division of the reduction rate by 1.812.
Finance up to AED 10,000,000
The early settlement fee is 1% of the outstanding amountSalaried and self-employed with regular income can apply for this scheme
Benefits
Low interest rates
For buyout applications, there are no processing fees
Free property insurance including home content insurance
Free partial settlement fee up to 20% of the outstanding balance
Salary transfer is not mandatory
Finance repayment period of up to 25 years
Different options are available for fixed and variable rates for our convenience
No fees to move your loan to us from another provider
Since its incorporation in the UAE in 1991, CBI is consistently focused on giving simple and easy-to-understand products. It is inspired by a vision of building long-term relationships. The bank offers a comprehensive portfolio of standard banking products, as well as customized financial products for Corporate, SME as part of Retail Banking. Their tailor-made services range from a personal account to financing of homes and automobiles to commercial loans and project financing. The bank work on the values of:
Speed
Customer Focus
Confidence
Communication
Teamwork
Ask questions and share your comments
We encourage our users to have discussion on questions they might have on financial products and help other users by sharing their insights. Kindly help us in making this site useful. We don't encourage any spam posts here. This is a public forum, so we request you to be safe by not disclosing personal information such as bank account or phone numbers etc. Please follow our posting guidelines. All the comments posted under MyMoneySouq official account are not reviewed by the financial institutions.