National Bonds, UAE

National Bonds
National Bonds Corporation PJSC [NBC] is a joint stock shareholding investment company which was established in 2006. It is completely owned by The Investment Corporation of Dubai which is the investment division of the Dubai government. It is licensed and regulated by the Central Bank, UAE and audited by the Dubai Government Audit Department and Shariah Supervisory board along with some internationally reputed auditors.
NBC offers various Mudaraba based savings schemes which are Shariah-compliant.
NBC's promise is: Growth and Prosperity rooted in tradition
It is a national savings scheme which offers UAE nationals, residents and non-residents who are over the age of 21, an opportunity to accumulate wealth. It claims to offer better returns than regular savings accounts. Further, there is a lucky draw held every month for all bond holders. This gives them a chance to win prizes ranging from AED 50 to AED 1 million.
Eligibility
You must be at least 21 years old.
Offer is valid for both UAE residents and nonresidents.
Minors can also invest under a guardian.
Documentation
UAE Residents-

- A valid copy of your valid Passport along with the Visa page or Emirates ID.
- For minors, identification documents will have to be submitted for both the minor and the guardian.

UAE Non-Residents-

- A valid copy of your valid passport along with the Visit Visa page or Entry Stamp.
- For minors, identification documents will have to be submitted for both the minor and the guardian.
Application process
Visit any of the 709 outlets which includes Emirates Post Offices, major exchange houses and banks and submit an application.
Visit https://nbconline.nationalbonds.ae and apply using your DubaiID.
Contact the Sales team at 600 52279 and fix an appointment.
Visit the National Bonds' office.
If you are not in the UAE, you can buy the savings certificates online or call the international number +971 4 384 8000.
You can avail the myPlan service offered by NBC and set up a Direct Debit instruction from your bank to transfer a fixed amount on a monthly basis into your bonds account. You can choose from 12, 24 and 36 monthly payment plans.
Minimum and Maximum limits
One National bond costs AED 10. The minimum amount of purchase required with NBC is AED 100 [or 10 units]. There is no limit on the maximum number of units you can purchase.
How do National Bonds work?
Once you invest in National Bonds, you can earn profits on your investment. National bonds invest bulk of its assets in a diverse mix of lower-risk investments including sukuks and other Shariah-compliant products. It declares a profit rate at the end of the year [December]. These profits are distributed to bondholders by issuing them more savings bonds.
You can receive these profit-based savings bonds only if you earn a profit of at least AED 100. These bonds are issued in multiples of AED 10. IF the profit earned by you is less than AED 100 OR the amount is not in multiples of AED 10, THEN the profit cannot be paid out and it is called Residue Profit.
This Residue profit will be available to you for the entire calendar year. If you wish to withdraw this amount or convert it into savings bonds, then you need to deposit the amount required for your profits to reach AED 100 and/or multiples of AED 10. In the case of no action from your end, NBC will consider your right to the Residue profit waived and add the funds to the joint investment pool at the end of the calendar year.
Profit Distribution
Profit is distributed among bondholders depending on the number of Saving Certificates and the time period for which they hold them. These profits are distributed in the first quarter of the calendar year for the previous financial year. Here is the weightage according to holding period:
| | | | | |
| --- | --- | --- | --- | --- |
| Holding period | Less than 90 days | Between 90-180 days | Between 180-360 days | More than 360 days |
| Profit weightage | 40% | 60% | 80% | 100% |
Redeeming National Bonds
UAE Residents:

You can redeem your Savings certificates with NBC instantly by visiting Al Ansari Exchange and UAE Exchange branches. Instant cash will be given for amounts up to AED 10,000. If you wish to redeem bonds worth more than AED 10,000, then you have to call NBC at 600 522279.

Non-UAE Residents:

You need to call NBC at +971 4 384 8000 to place a request for redeeming your bonds.
Holding period or a lock-in period for National Bonds
NBC has stipulated the following minimum holding periods before redeeming the bonds:
For saving certificates purchased using cash or cheques, you can redeem them minimum 30 days after the date of purchase.
For saving certificates purchased using credit cards, the holding or lock-in period is 90 days.
Partial redemption
NBC allows partial redemption of saving certificates. In such cases, a new certificate with the remaining balance held will be issued to you by NBC.
How much can I expect to earn with National Bonds?
National Bonds has more than AED 5 billion worth assets under management and over 800,000 bondholders from 200+ nationalities. NBC has a highly focused and motivated investment team who analyze and identify market trends and investment opportunities early enabling them to provide good returns to bondholders. National Bonds usually provide better returns than bank deposits. Let's look at some figures for Financial Year Jan-Dec 2016: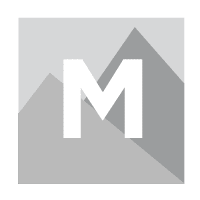 How does National Bonds Corporation PJSC invest the portfolio?
As on December 31, 2016, NBC's asset allocation was as follows: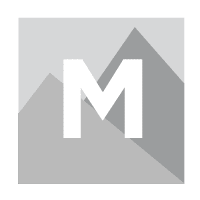 | | |
| --- | --- |
| Wakala Deposits | 33.98% |
| Fixed Income | 28.82% |
| Equities | 11.13% |
| Real Estate [Yield Generating] | 18.10% |
| Real Estate [Development] | 7.59% |
| Alternatives | 0.38% |
The NBC endeavors to contribute to the UAE's economy by investing in the local market. AS on December 31, 2016 the regional allocation of their portfolio was as follows:
| | | |
| --- | --- | --- |
| | UAE | 89.28% |
| | GCC | 4.78% |
| | Others | 5.94% |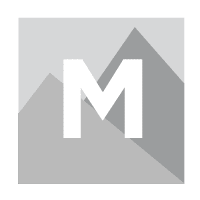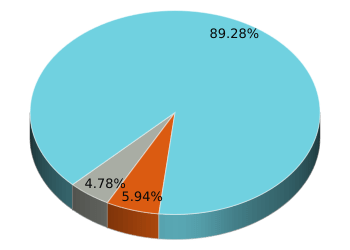 According to the NBC's website, Islamic Banks operating in the UAE offer a profit rate of around 0.44% per annum on Savings Accounts and approximately 1.3% p.a. on Term Deposits. This is an average estimate. In 2015, NBC provided expected rate on Term Sukuk from 1.75% per annum to around 3% for three years of investment. The expected profit rates for StepUp Bonds was around 4% per annum.
FAQs
⭐ Are there any fees to be paid while buying National Bonds?
A. National Bonds Corporation is an organization dedicated to instilling the habit of savings in people living in the UAE.
⭐ I have heard about some minimum balance requirement and subsequent charges. What are these?
Subscription fee: A deferred payment subscription fee is levied on Savings Bonds under the following terms:
⭐ What is Reserve profit?
A. Every bondholder needs to maintain a minimum balance of AED 3000 all through the month. If the balance dips below this stipulated amount, then a minimum balance fee of AED 20 will be charged. This fee will be taken from the Savings bonds and transferred to the joint investment pool. In case the balance is insufficient in the Savings bonds, then the same will be deducted from the Residue profit. Bondholders having a saving plan through recurring monthly payment will not be required to maintain any minimum balance.
Ask questions and share your comments
We encourage our users to have discussion on questions they might have on financial products and help other users by sharing their insights. Kindly help us in making this site useful. We don't encourage any spam posts here. This is a public forum, so we request you to be safe by not disclosing personal information such as bank account or phone numbers etc. Please follow our posting guidelines. All the comments posted under MyMoneySouq official account are not reviewed by the financial institutions.