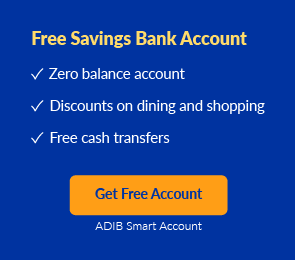 Check Eligibility for SAMBA
Credit Card
You are eligible to apply for a SAMBA
Credit Card .
You may not be eligible * to apply.
* Minimum salary AED 10000 required to apply for a SAMBA Credit Card .
*No loan for :User_Nationality available in this page
Popular Credit Cards
Top 10 Personal Loans
Credit Card Provided By SAMBA
Check Eligibility for SAMBA Credit Card

Features of SAMBA Credit Card
Get up to 50% cashback on domestic and international expenses
Get discounts on careem rides
Get free access to airport lounges
Can convert regular payments to easy payment plans
Get SMS alerts on every transaction
Eligibility Criteria of SAMBA Credit Card
The cardholder must be of 21 yrs minimum
Both UAE Nationals and Expats are eligible
Minimum income of AED 10,000 - AED 25,000 is required
Documents Required of SAMBA Credit Card
Emirates ID
Passport
Resident Visa
Address proofs(Utility bills)
Salary certificate(working individuals)
Trade license (self-employed individuals)
SAMBA Credit Card Interest rates

4 SAMBA Bank Credit Cards
Ask questions and share your comments
We encourage our users to have discussion on questions they might have on financial products and help other users by sharing their insights. Kindly help us in making this site useful. We don't encourage any spam posts here. This is a public forum, so we request you to be safe by not disclosing personal information such as bank account or phone numbers etc. Please follow our posting guidelines. All the comments posted under MyMoneySouq official account are not reviewed by the financial institutions.
x
MyMoneySouq's Robo Advisor
Thank you for your feedback
Hello, I can help you