FAB Etihad Guest Signature Credit Card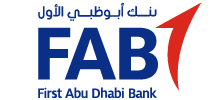 This product is valid by the Bank

Interest Rate

Minimum Salary

Fx Rate

Annual Fee

Balance Transfer
Features
Can earn Etihad guest miles on every usage of the card
Can avail travel, entertainment and golf benefits
A minimum salary of AED 15,000 is required
Annual fees of AED 1500 is charged
Main Benefits
Earn 35,000 Etihad Guest miles as a welcome bonus on the primary card
High discounts on travel and hotel bookings
Earn 5 Etihad miles per 10 AED spent on foreign transactions
Earn 3.5 Etihad miles per 10 AED spent on local transactions
Earn 7 Etihad miles per 10 AED spent on Etihad bookings
Can earn 2.5 Etihad miles per 10 AED on balance transfer
Get 2 free airport transfer services
Get complimentary airport meet and greet services
Get access to airport lounges anywhere in the world
Get access to fitness first clubs for AED 30 per visit
Get movie tickets for AED 10 at Reel Cinemas(Dubai), Cine Royal(Abu Dhabi) and Oscar Cinemas(Dubai & Al Ain)
Get discounts at selected golf clubs
Can get accident travel insurance and purchase protection
Frequently Asked Questions
Q. What are the charges for guests accompanying the primary cardholder at the airport lounge?
A. Guest accompanying the primary cardholder to the airport lounge will be charged AED 27(per guest).
Q. At what regions airport pick up and drop service can be availed?
A. Airport pickup and drop services can be availed at Dubai and Abu Dhabi regions only.
Q. How many discounted fitness first clubs access are provided?
A. Per month 4 discounted entries are provided at the Fitness first clubs.
Q. Is there any eligibility criterion to avail discounts on movie tickets and fitness clubs?
A. Yes. To avail movie tickets and fitness clubs offers a minimum spend of AED 2000 is required per month.