Last Updated on 22 April 2022
Credit Bureau Consent, Welcome Offer & General Terms & Conditions
I hereby acknowledge and agree to allow Citibank to share my details with any UAE credit bureau and make enquiries about me with any UAE credit bureau at its sole and absolute discretion. I agree to the Terms and Conditions listed below. Citibank Terms and Conditions apply, are subject to change without prior notice and are available upon request. For the current Terms and Conditions, please visit our website www.citibank.ae. All offers are made available on a best-effort basis and at the sole discretion of Citibank, N.A. Citibank, N.A. makes no warranties and assumes no liability or responsibility with respect to the products and services provided by partners/other entities. By inquiring about our services, offers or products, you will be authorizing our representatives to approach you on your contact details including your telephone/mobile number for any product or service offered by Citibank. The applicant agrees to be bound by Citibank's General Terms and Conditions available on the website www.citibank.ae. The applicant hereby represents and warrants that the information provided herein is true, accurate, and complete and that he/she agrees to remain responsible for and to indemnify Citibank, N.A. from and against any losses, claims and/or liabilities incurred by Citibank NA as a result of having relied on such information. Citibank, N.A. is not required to verify the information provided by the applicant and neither is the bank obliged to provide the applicant with any loans or credit facilities based on the provided information. The products and services mentioned on this website are not offered to individuals resident in the European Union, European Economic Area, Switzerland, Guernsey, Jersey, Monaco, San Marino, Vatican, The Isle of Man or the UK. This page is not, and should not be construed as, an offer, invitation or solicitation to buy or sell any of the products and services mentioned herein to such individuals.
FAB Etihad Guest Signature Credit Card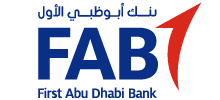 Etihad Guest Signature Credit Card


Features
Can earn Etihad guest miles on every usage of the card
Can avail travel, entertainment and golf benefits
A minimum salary of AED 15,000 is required
Annual fees of AED 1500 is charged
Main Benefits
Earn 35,000 Etihad Guest miles as a welcome bonus on the primary card
High discounts on travel and hotel bookings
Earn 4.5 Etihad miles per 10 AED spent on foreign transactions
Earn 2.75 Etihad miles per 10 AED spent on local transactions
Earn 5.5 Etihad miles per 10 AED spent on Etihad bookings
Get 2 free airport transfer services
Get complimentary airport meet and greet services
Get access to airport lounges anywhere in the world
Get access to fitness first clubs for AED 30 per visit
Get 4 movie tickets for AED 15 at Reel Cinemas(Dubai), Cine Royal(Abu Dhabi) and Oscar Cinemas(Dubai & Al Ain)
Get discounts at selected golf clubs
Can get accident travel insurance and purchase protection
Ramadan Offer Get up to 70,000 Etihad Guest Miles with a FAB Etihad Guest Signature Credit Card. Valid for customers who apply for the card before 31 May 2022 only. Conditions apply.
Frequently Asked Questions
⭐ What are the charges for guests accompanying the primary cardholder at the airport lounge?
A. Guest accompanying the primary cardholder to the airport lounge will be charged AED 27(per guest).
⭐ At what regions airport pick up and drop service can be availed?
A. Airport pickup and drop services can be availed at Dubai and Abu Dhabi regions only.
⭐ How many discounted fitness first clubs access are provided?
A. Per month 4 discounted entries are provided at the Fitness first clubs.
⭐ Is there any eligibility criterion to avail discounts on movie tickets and fitness clubs?
A. Yes. To avail movie tickets and fitness clubs offers a minimum spend of AED 2000 is required per month.