FAB GEMS Titanium Mastercard Credit Card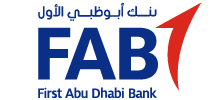 This product is valid by the Bank

Interest Rate

Minimum Salary

Fx Rate

Annual Fee

Balance Transfer
Features
Provides discounts on paying school fees using GEMS Mastercard
Get lifestyle, travel, dining benefits in UAE
Can avail only if the kids are studying at GEMS school
Interest rates of 3.25% are charged per month for late payments
Minimum salary of AED 5000 is required
Can avail balance transfer facility
No annual fees
Main Benefits
Save up to 4.25% off on GEMS school fees paid using GEMS MasterCard Credit Card
Can pay GEMS school fees on 0% EPP
Visit any Fitness First club in UAE and pay only AED 30 on each visit(4 visits per month)
Can get movies tickets for AED 20(Weekends) and AED 10(Weekdays) at Cine Royal, Oscar Cinemas, and Reel Cinemas
Get complimentary airport lounge access
Get free Meet and Greet services at the airports
Get Airport transfer facilities for free on your next travel
Exclusive discounts at most popular venues in UAE like Ski Dubai, Magic Planet, Dreamland AquaPark etc.,
Provides education protection cover for the child
Free travel accident insurance cover
Get FAB stars on every usage of the card
Earn 1-1.75 FAB Stars on every dirham spent on local or international purchases
Frequently Asked Questions
Q. Can I get a discount on fitness clubs every time?
A. You can get 4 visits per month on the discounted price at Fitness First clubs.
Q. What is the requirement to avail movie benefits?
A. To avail movie discounts you need to spend minimum AED 2000 on your card.
Q. How many airport transfer services I can avail?
A. Can get 2 free airport transfer facilities per annum.
Q. Should I inform in prior to avail the Meet and Greet at airport service?
A. Yes, to avail Meet and Greet at the airport, you need to inform the FAB customer care at least 48 hours before the flight.
Q. Should I inform in prior to avail airport lounge service?
A. No, to access airport lounge there is no prior booking required.
Q. For how many months can I take 0% EPP?
A. The 0% EPP is available for up to 12 months.
Q. How to get 0% EPP on school fees paid?
A. Just SMS "EPP" from the registered mobile number to 2050 to request for EPP on school fees.
Q. When can I send the SMS to convert my school fees payment to EPP?
A. You can SMS any time within 45 days of the payment made at the school.
Q. What is the maximum amount the education protection coverage covers?
A. Education Protection covers up to AED 500,000.