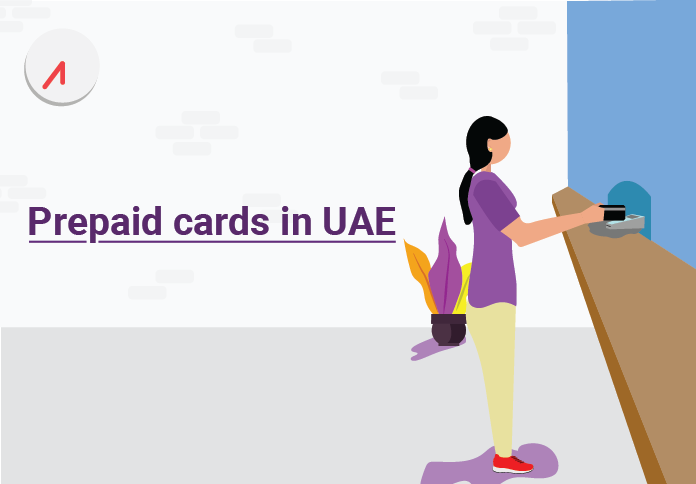 A prepaid card is available at any bank or financial institution in the UAE. The funds in the prepaid card will be self-loaded by the cardholder and used when required. A prepaid card is another type of plastic cards like credit card and debit cards. Even though the purpose of using these cards is the same that is need not to carry cash, the functioning differs. In simpler words, a prepaid card is a card that will be loaded by the cardholder whereas a credit card will be loaded by the bank you hold the card from. And in the case of the prepaid card, the card will not be linked to any savings or checking account like a debit card.
Check: Know about the working of a credit card
Working of the Prepaid Cards

The usage of prepaid cards has rapidly increased in the UAE region and it is evident that the simple and convenient usage of these cards makes it more acceptable.

One can buy a prepaid card in UAE at any financial institution or bank providing it and credit it with the required amount. Usually, there is an upper limit given on the prepaid cards. The card can't be filled beyond the upper limit. The cardholder can fund the card by visiting the bank or any kiosks that provides an option to credit the prepaid cards. Some institutes even provide an option to credit card through online banking or phone banking. Any merchant who accepts Mastercard or Visa card accepts a prepaid card.

Benefits of a Prepaid Card

There are various benefits of the prepaid cards. Like,
Need not carry cash
A bank account is not required
Can fund the card and use it at international destinations as well without the hassle
Can fund the card with sufficient funds
Accepted by every merchant that accepts credit or debit cards
Can get dining, travel and shopping discounts at selected outlets
Individuals above 18 years are eligible
Can withdraw funds at ATMs
Can't access the card without authentication
Can gift the card as Gift Card
Can use it as a travel card
Less documentation
Apart from these standard offers, banks exclusively provide deals and discounts on prepaid cards in the UAE.
Prepaid Cards in the UAE
There are several banks/ financial institutions in the UAE that provide Prepaid Cards in the UAE, like

1. Emirates Islamic Prepaid Card
Emirates Islamic Bank provides a prepaid card in the UAE that is secured, flexible and convenient.

Features and Benefits
Easy to load the card at any Emirates Islamic branch or via online banking
Can use the card at domestic and international locations as well
Provides 3D secure where the cardholder needs to authenticate while making any payments
Can use it for travel bookings, shopping, and much more
Can avail Emirates Islamic Mayaza offers and get up to 30% OFF on dining at selected restaurants
Can get exclusive travel and shopping discounts at selected outlets
Provides purchase protection
Can avail balance transfer facility for free
A maximum of AED 40,000 can be maintained in the card
A one-time load fee of AED 25 is charged(if the card is loaded at a teller counter)
2. RAKBank Prepaid Card
RAKBank offers travel prepaid cards that provide a convenient payment option for the people who travel a lot. They provide two different prepaid cards that are, Travel Prepaid Card – Dual Currency and Travel Prepaid Card – Single Currency.

Features and Benefits
Lowest forex rate is charged
The currency conversion fee of 2% is charged
Cash withdrawal at RAKBank ATM is free
Accepted anywhere where Mastercards are accepted
Can get up to 5 cards
Each RAKBank prepaid card can be funded up to AED 50,000
Can load the card at RAKBank branches, through RAKBank electronic deposit machines or transfer from other RAKBank debit or credit cards
AED 10 is charged for opening
3. Najm Prepaid Card
Najm provides different prepaid cards like Najm Internet Card, Najm Gift Card, Najm Mall Gift Card, Najm Load n Travel Card, Najm Load n Shop Card and Carrefour Prepaid Card.

Features and Benefits
Provides a virtual card along with the physical card on Najm Internet prepaid card
One time charge of AED 7.5 to AED 45 (depends on the card) is charged during sign-up
Can fund the card up to AED 60000 (depends on the card)
A minimum loading of AED 100 is required
The card is valid for 12 months – 3 years
No documents are required '
Can track the purchases easily
4. FAB Prepaid Cards 
FAB offers different prepaid cards that differ according to the balance, eligibility, etc. FAB Prepaid cards are Red eDirham Prepaid Card, Green eDirham Prepaid Card, Blue eDirham Prepaid Card, Silver eDirham Prepaid Card, Gold eDirham Prepaid Card, Ratibi Prepaid Card. 

Features and Benefits
Accepted worldwide
Cards price ranges from AED 6 – AED 30
Maximum funding of AED 2500 to AED 10,00,000 can be done
Can withdraw a maximum of AED 5,000 cash per day
5. CashU Prepaid Majd Card
CashU provides a virtual prepaid card in partnership with Noor Bank and Mastercard. It is widely accepted at all merchants in the MENA region.

Features and Benefits
Can be used to make online purchases only
Should have a CashU wallet account and account needs to completely KYCed
The minimum amount that can be load on the card is USD 10 and a maximum amount of USD 400 per month
Can't renew an expired card
USD 1 is charged as a one-time charge to activate the Majd Card
USD 5 is charged to close the Majd card before the expiry
USD 1 is charged to fund the card
1% of the transaction amount is charged on transactions made using the card
Majd card is valid for 6 months
6. TravelEZ Card
Al Fardan Exchange provides a TravelEZ prepaid card that can be used at several merchants worldwide. There are 3 cards provided that are, TravelEZ Plus Rev, TravelEZ Plus Najm and TravelEZ Gift Card.

Features and Benefits
Can manage the card and account using the mobile app or through the TravelEZ website
One time fee for opening the card ranges from AED 20 – AED 35
Charges levied on ATM withdrawals
The validity of the card is from 1 year – 5 years
No charges on loading the card for the first time
Can load the card once per day
The Gift card is not reloadable
No annual membership fees are charged
Can load the card maximum of 12 times per month
Can maintain a maximum balance of AED 36,700 on TravelEZ Plus Rev Card and USD 10,000 on TravelEZ Plus Najm Card
Compare Prepaid Cards in UAE
Apart from these, there are other banks or financial institutions in the UAE that offer prepaid cards to the customers. There is always a misconception between prepaid cards, credit cards and debit cards which are 3 different cards though they promote cashless transactions.

Finally, a prepaid card is a card that can be carried instead of cash which will be loaded by the cardholder whenever needed.
Frequently Asked Questions (FAQs)
Q. What is a prepaid credit card?
A. A prepaid card is different from a credit card. A prepaid card is a plastic card that can be loaded by the cardholder without any interaction with the bank account and use it. There is no such card as a Prepaid Credit Card.
Q. Are there any charges charged while loading the card?
A. No. There are no charges levied on loading the prepaid cards in UAE.
Q. Are prepaid cards accepted worldwide?
A. Yes. Most of the prepaid cards are accepted worldwide. However, it is recommended to verify the same with the card provider before getting one.
Q. Can I load the card whenever I want to?
A. Yes. If your card did not exceed the maximum limit, you can load the card.
Q. Can I avail balance transfer on a prepaid card?
A. Yes. You can transfer the balance from one prepaid card to another.
Q. Are there any charges levied on the closure of the card?
A. No. The prepaid cards expire once the validity is over. However, there will be a balance unload fee charged on withdrawing the remaining balance available on the card.
Q. Are there any charges levied on the non-usage of the card?
A. Yes. If the prepaid card is inactive for a long time there will be inactivity fee charged by some providers.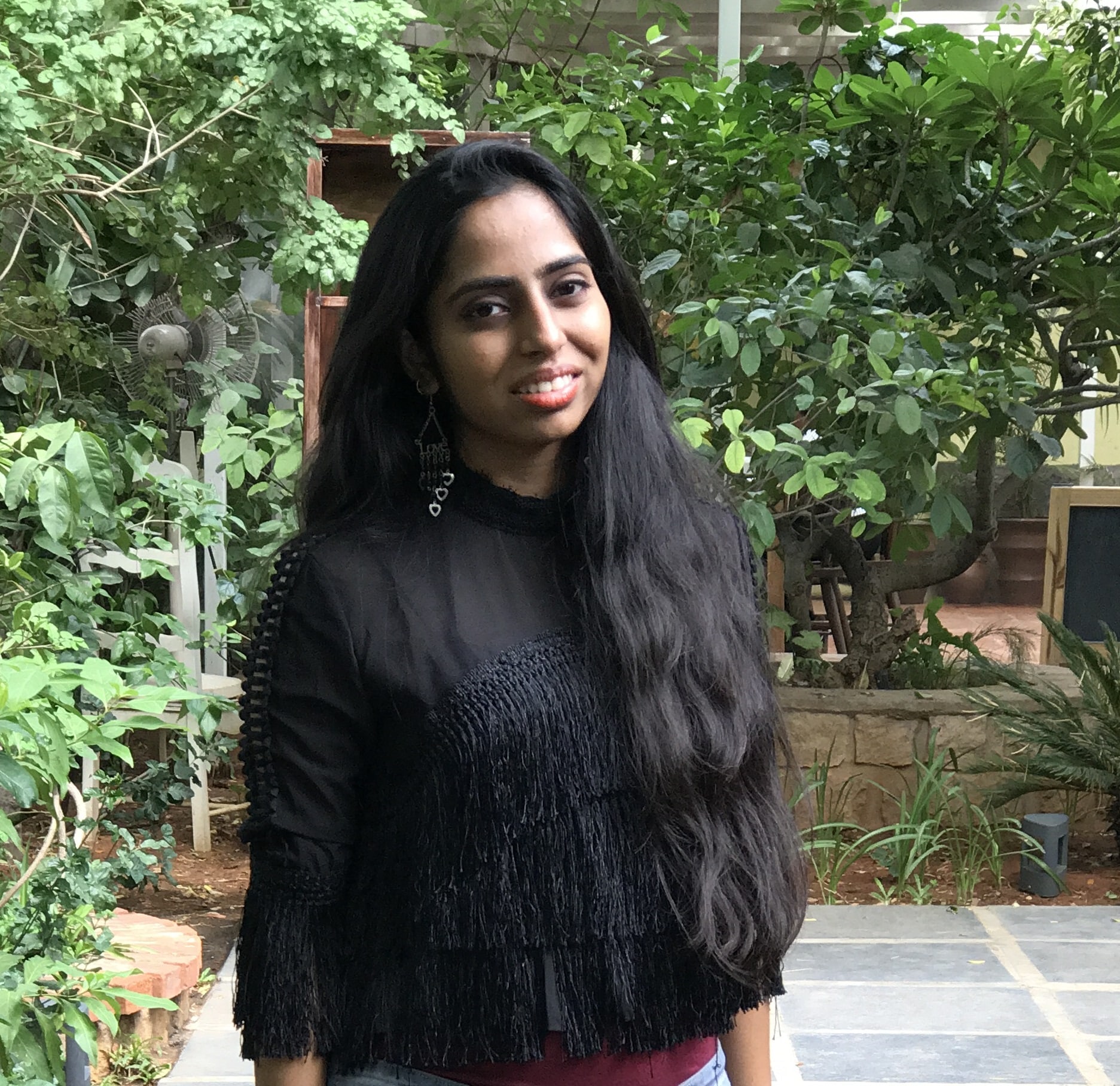 Nikitha is a Senior Analyst at MyMoneySouq.com. She has been writing about personal finance, credit cards, mortgage, and other personal finance products in the UAE. Her work on Mortgage loans has been featured by the GulfNews and other popular Financial Blogs in the UAE.