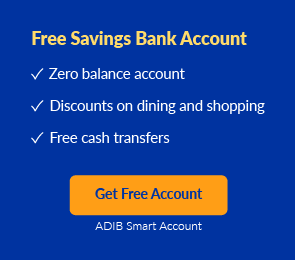 Check Eligibility for Dunia Finance
Car Loan
You are eligible to apply for a Dunia Finance
Car Loan .
You may not be eligible * to apply.
* required to apply for a Dunia Finance Car Loan .
*No loan for :User_Nationality available in this page
Dunia Finance Car Loan Calculator
Popular Car Loans
Top 10 Personal Loans
Car Loan Provided By Dunia Finance

Features of Dunia Finance Car Loan
Dunia offers car finance for new as well as used cars. Main features of Dunia car loans are:
30 minute approvals
Wide dealer network
Flexible repayment modes
Upto 48 months repayment tenure
Hassle-free documentation
Option for UAE Direct Debit System
Documents Required of Dunia Finance Car Loan
Copy of passport
Copy of residence visa (For Expatriates)
Valid Emirates ID (For UAE Nationals)
Past 3 months active saving bank account statements
Recent Pay Slip (For salaried)
Proof of Income (For self-employed)
Original quotation for the vehicle cost
Note: Dunia may ask for more documents if required. Also do ask for the eligibility criteria before applying for a loan.
Dunia Finance Car Loan Interest rates

Dunia Finance Bank Car Loans
Looks like there is no Car Loan provided by Dunia Finance
Here we found some popular Car Loans provided by other banks
Dunia finance is a financial institution jointly owned by Waha Capital, Mubadala Development, Fullerton Financial Holdings, and A.A. Al Moosa Enterprises. The finance company provides their services in more than 30 languages and follows a unique approach to satisfy the requirements of the customers.
Dunia Finance follows the following corporate values:
Customer commitment
Striving for excellence
Value of people
Integrity and ethics
Serving the community
Ask questions and share your comments
We encourage our users to have discussion on questions they might have on financial products and help other users by sharing their insights. Kindly help us in making this site useful. We don't encourage any spam posts here. This is a public forum, so we request you to be safe by not disclosing personal information such as bank account or phone numbers etc. Please follow our posting guidelines. All the comments posted under MyMoneySouq official account are not reviewed by the financial institutions.