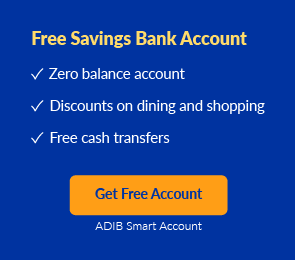 Check Eligibility for Emirates NBD
Home Loan
You are eligible to apply for a Emirates NBD
Home Loan .
You may not be eligible * to apply.
* Minimum salary AED 10000 required to apply for a Emirates NBD Home Loan .
*No loan for :User_Nationality available in this page
Emirates NBD Home Loan Calculator
Top Home Loans
Home Loan Provided By Emirates NBD
Check Eligibility for Emirates NBD Home Loan
Emirates NBD Home Loan Calculator

Features of Emirates NBD Home Loan
Loan amount upto 70 times salary (Maximum up to AED 15 million)
Financing up to 75% of the property value
Long repayment tenures up to 25 years
Pre - Approval facility
Available for salaried & self-employed individuals
Documents Required of Emirates NBD Home Loan
Original Emirates ID and Emirates ID copy (For UAE Nationals)
Valid Passport Copy with valid Resident Visa page (Old Passport copy if Visa is stamped on old Passport) (For residents)
Salaried Individuals:
Latest Salary certificate addressed to Emirates NBD
Latest Pay slips (in case of more than 10% variance in Salary)
Previous employment proof if less than 3 years
Latest 6 Months Bank statement
Self-Employed Individuals
Valid Trade License copy
Plus MOA (Memorandum of Association) including all amendments
Latest 6 Months Bank statement
Latest 2 years audited financial
Co-Borrower's Documents (If Any)
Co-borrower's valid Passport and visa page
Income documents (if applicable)
If Co-borrower is a company, then MOA & TL to be obtained. Passport Copy of partners also to be obtained
Note: Additional documents may be required at the Bank's sole discretion. Bank may ask for more documentation if it sees necessary.
Emirates NBD Home Loan Interest rates

4 Emirates NBD Bank Home Loans
Frequently Asked Questions
Q. What is the maximum loan provided?
A. Emirates NBD provides AED 15 Million as the maximum loan amount.
Q. Can I get a pre-approval of the loan?
A. Yes. You can get a pre-approval of the home loan at Emirates NBD.
Q. Is the processing fees charged refundable?
A. No. Emirates NBD charges 1% of the approved loan amount as processing fees and this is non-refundable.
Q. What will be the EMI paid on the loan?
A. The EMI depends on the finance taken, interest rate, tenure. Homebuyers or homeowners can use the Mortgage Calculator to calculate the EMI.
Q. Can I add a co-borrower to the loan?
A. Yes. Home loan buyers can add a co-borrower to the loan.
Q. What will be the documents to be provided by the co-borrower?
A. The co-borrower needs to provide their passport and visa for validation and income proofs if any.
About Emirates NBD
In 2007, Emirates Bank International (EBI) and the National Bank of Dubai (NBD), the second and fourth largest banks in UAE, merged to form the banking champion - Emirates NBD. With more than 200 branches and over 900 ATMs and Cash Deposit Machines (CDMs) across the country and overseas, it is globally recognized as the most valued financial services provider in the Middle East. On November 15, 2016, Emirates NBD took over Emirates Money Consumer Finance LLC, becoming a regional consolidation blueprint for banking and finance sector in the UAE.
Corporate Values of the Emirates NBD are:
Customer Focus
Service Excellence
Innovation
Passion For Performance
Integrity
Teamwork
Ask questions and share your comments
We encourage our users to have discussion on questions they might have on financial products and help other users by sharing their insights. Kindly help us in making this site useful. We don't encourage any spam posts here. This is a public forum, so we request you to be safe by not disclosing personal information such as bank account or phone numbers etc. Please follow our posting guidelines. All the comments posted under MyMoneySouq official account are not reviewed by the financial institutions.