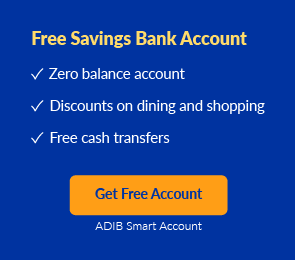 Popular Savings Accounts
Savings Account Provided ByFirst Abu Dhabi (FAB)

Features of FAB Savings Account
FAB provides savings accounts with very attractive benefits customers
Can avail savings accounts in multiple currencies
Provides high rewards and benefits on the account
Can access the account using debit card from anywhere in the world
You can avail cash withdrawals from almost all the ATMs worldwide
Also avail free international remittances
Can get special discounts on shopping at selected outlets
Can earn FAB stars on the account balance maintained
Eligibility Criteria of FAB Savings Account
Salaried, non salaried and self-employed individuals can avail this account
Documents Required of FAB Savings Account
Copy of valid Passport
Residence Visa
Emirates ID
First Abu Dhabi (FAB) Savings Account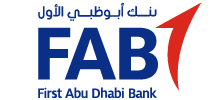 4 Savings Accounts Provided By First Abu Dhabi (FAB)
Frequently Asked Questions
Q. Is there any issuing fee for the debit card from FAB?
A. No, there is no issuing fee for debit cards from FAB.
Q. Can I avail standing instructions with FAB Savings Accounts?
A. You can avail standing instructions with FAB Savings Accounts, upon requesting. For every request, you need to pay an amount of AED 52.50.
Q. Can I avail a free debit card with my savings account?
A. You can avail a free debit card, if you open your savings account in AED currency.
Q. What are the basic monthly charges on savings accounts by FAB?
A. There are no basic monthly charges on any of the accounts of FAB.
Q. What are the electronic accounts available with FAB?
A. You can avail the benefits of isave electronic account.
About FAB
First Abu Dhabi Bank (FAB) is one of the largest banking institutions established in 2017 and is a merger of NBAD and FGB. FAB offers tailor made solutions, products and services to the customers.The international network of FAB is spread over 5 continents providing global relationships, expertise and financial strength to local and international business. FAB offers its diversifying services by having differentiation, agility and innovation as their main motto and vision
Ask questions and share your comments
We encourage our users to have discussion on questions they might have on financial products and help other users by sharing their insights. Kindly help us in making this site useful. We don't encourage any spam posts here. This is a public forum, so we request you to be safe by not disclosing personal information such as bank account or phone numbers etc. Please follow our posting guidelines. All the comments posted under MyMoneySouq official account are not reviewed by the financial institutions.