FAB Abu Dhabi Platinum Credit Card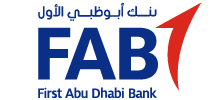 This product is valid by the Bank

Interest Rate

Minimum Salary

Fx Rate

Annual Fee

Balance Transfer
Features
Repayment period of 21 days. Minimum payment of 5% or AED 100 whichever is higher
A balance transfer can be availed at a rate of 0.69% flat per month
Minimum salary of AED 15,000 is required
AED 550 is charged as annual fees
Main Benefits
Buy one get one free offer on movie tickets at Cine Royal and Al Nisr
Get access to airport lounges as complimentary
Get free valet parking facilities
Free accidental damage coverage
Frequently Asked Questions
Q. How many valet parking services can I avail with this card?
A. You can avail valet parking services five times a month with this card.
Q. What are the charges for the supplementary cardholders?
A. AED 250 is charged as annual fees for supplementary cardholders.
Q. Can I use the card for international transactions?
A. Yes. There are processing fees 1.95% charged for non-AED transactions.