FAB Al Futtaim Platinum Mastercard Credit Card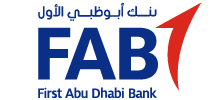 This product is valid by the Bank

Interest Rate

Minimum Salary

Fx Rate

Annual Fee

Balance Transfer
Features
Can get 0% EPP on shopping at Al Futtaim Stores
Provided at an interest rate of 3.25% per month
A minimum salary of AED 8000 is required
There are no annual fees charged
Main Benefits
Can get discounts at Priceless Arabia on purchases made using FAB Al Futtaim Platinum Mastercard
Can get access to Fitness first clubs for only AED 30 on each visit
Get movie tickets for AED 20 on weekends and AED 10 on weekdays at Reel Cinemas, Cine Royal and Oscar Cinemas
Can get access to airport lounges in the middle east region
Free meet and greet services
Can get Airport transfer facility
Get free travel insurance
Can get Al Futtaim stars on every dirham spent
Frequently Asked Questions
Q. Can I avail 0% EPP anywhere?
A. 0% EPP can be availed only on purchases made at Al Futtaim stores and showrooms.
Q. What does "Free for life Credit card" mean?
A. "Free for life Credit card" means that the credit card is provided for zero annual fees.
Q. Is the travel insurance provided for free?
A. Yes, on tickets booked using Al Futtaim credit card you get complimentary travel insurance.
Q. How much does the travel insurance covers?
A. Cover of travel insurance is provided up to AED 500,000.
Q. Do I need to make any prior bookings for airport lounge access?
A. No. There is no prior booking required to access airport lounges using FAB Al Futtaim Platinum Credit Card.