FAB Al Futtaim World Elite Mastercard Credit Card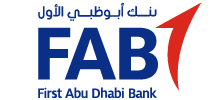 This product is valid by the Bank

Interest Rate

Minimum Salary

Fx Rate

Annual Fee

Balance Transfer
Features
24/7 concierge services are provided
A wide range of travel, movies and lifestyle benefits are provided
Interest rate of 3.25% is charged
Minimum salary of AED 40,000 is required
No annual fees are charged
Main Benefits
Provides concierge services with high privileges like travel bookings, dining, hotel bookings etc.
Can get a 40% discount in Australia, UK, Schengen, KSA, and New Zealand Visa bookings
Exclusive dining discounts on bookings made at Priceless Arabia using your FAB Al Futtaim World Elite MasterCard Credit Card
Additional privileges at Starwood Hotels and Resorts
Visit any Fitness First Club on AED 30 per visit
Get movie tickets from AED 10(Weekdays) to AED 20(Weekends) at selected theatres in Abu Dhabi
Get discounts on selected airlines tickets
Get free upgrade of the room, complimentary breakfast and much more benefits
Complimentary airport lounge access and airport transfer services
Can get 24/7 travel protection assistance
Immediate card replacement service is provided if your card is lost or stolen
Get 5 Al Futtaim stars on every dirham spent at any Al Futtaim stores
Get 1 Al Futtaim star on every dirham spent at any other purchases
Frequently Asked Questions
Q. Are there any limitations on the number of visits to the Fitness First clubs?
A. Yes, you can get 8 visits per month to Fitness First clubs at a discounted price.
Q. At which theatres can I get movie benefits?
A. Movie discounts are available at the Reel Cinemas, Cine Royal and Oscar Cinemas in Abu Dhabi.
Q. If I lost my card, will that be replaced?
A. Yes, your lost/stolen card will be replaced immediately.
Q. How long does it take to replace the lost/stolen card?
A. In one business day, your card will be replaced with a temporary card.
Q. What are the fees associated with the card replacement?
A. Your card will be replaced for free with no charges.
Q. Do I get a credit shield for free?
A. No, 0.99% of the outstanding balance is charged as credit shield fees.
Q. Can I earn FAB stars even on the international usage of the card?
A. Yes, you get 1 FAB star on every dirham spent on international expenses.
Q. Is a discount on travel Visa available to everyone?
A. No, travel Visa discount can be availed only by UAE Residents.