FAB Ferrari Infinite Credit Card
Last Updated on 19 March 2019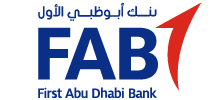 This product is valid by the Bank

Interest Rate

Minimum Salary

Fx Rate

Annual Fee

Balance Transfer
Features
Provides a wide range of entertainment and travel benefits
You require a minimum salary of 30000 AED per month
The annual fee applicable on this card is AED 550
Main Benefits
FAB credit card will also help you avail a personal accident coverage when required
Cardholders in the UAE will again receive 50% off tickets purchased online with Vox purchased on this card
Can access lounges around 900+ airport in the world
Access hundreds of exclusive dining offers and experiences
Enjoy hassle-free parking at leading shopping malls in UAE and Dubai International Airport
Can get 15% off on Ferrari merchandise
Frequently Asked Questions
Q. Are they any charges for supplementary credit cards?
A. They are no charges for supplementary cards availed up to 6 cards but have to pay a fee of AED 50 if you want to avail any additional supplementary card if you cross the limit of 6 supplementary cards.
Q. Can we derive any benefits of Ferrari merchandise mentioned in any other country in the middle east or any other country?
A. No, the benefits can be availed only in 2 stores in UAE those are in Abu Dhabi Marina Mall, Dubai Festival City. You can also avail these benefits from their website.
Q. Does this card provide any Golf services for its customers?
A. This card provides golf services across the MENA region.
Ask questions and share your comments
We encourage our users to have discussion on questions they might have on financial products and help other users by sharing their insights. Kindly help us in making this site useful. We don't encourage any spam posts here. This is a public forum, so we request you to be safe by not disclosing personal information such as bank account or phone numbers etc. Please follow our posting guidelines. All the comments posted under MyMoneySouq official account are not reviewed by the financial institutions.