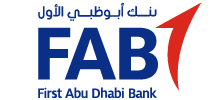 This product is valid by the Bank

Interest Rate

Minimum Salary

Fx Rate

Annual Fee

Balance Transfer
Features
High credit limit
The card is provided at an interest rate of 3.25% per month
A minimum salary of AED 5000 is required
Zero annual fees
Main Benefits
Can use the card outside UAE
Get a message to your registered mobile number each time you use for FAB Gold credit card
Can get medical and travel assistance even during an international travel
Can get home content insurance at the lowest rates
Get FAB Stars on every usage
Get 0.5 stars on every 1 dirham spent in UAE
Get 1.25 Stars on every dirham spent on international purchases
Frequently Asked Questions
Q. If I delay my monthly payments will the interest rate be added?
A. Yes, an interest rate of 3.25% will be added to payment delays.
Q. How many FAB stars do I get on international purchases?
A. On international purchases made using FAB Gold card, you get 1.25 stars on one dirham.
Q. Can I get cash from Stars?
A. No, you cannot redeem your Stars with cash.
Q. Is the travel assistance and medical assistance provided for free?
A. Yes, travel and medical assistance are provided as complimentary.
Q. What is the credit limit provided?
A. The credit limit varies with the cardholder's monthly income.
Q. Can I get a discount at any restaurant?
A. Discounts are provided only at selected restaurants if you pay the bill using the FAB gold credit card.