FAB Visa Platinum Credit Card
Last Updated on 08 June 2019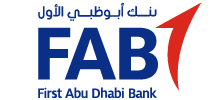 This product is valid by the Bank

Interest Rate

Minimum Salary

Fx Rate

Annual Fee

Balance Transfer

Cashback
Features
Complimentary offers at fitness clubs
Discounts on movies at Reel Cinemas, VOX Cinemas etc.
Provides pickup and drop facility at the airport
Can get free access to airport lounges in the Middle East region
Interest rate of 3.25% per month is charged
Minimum salary of AED 8000 is required
Zero annual fees
Main Benefits
Get 50% discount on movie tickets at VOX Cinemas on tickets booked online using FAB Platinum Visa card
Can get movie tickets for the lowest price of AED 10(on weekdays) - AED 20(on weekends) at Reel Cinemas, Cine Royal, and Oscar Cinemas
Pay only AED 30 on each visit to Fitness First Clubs (Maximum 4 visits per month)
Free travel insurance is provided on tickets booked using FAB Platinum Visa Card
Can get 2 free airport transfer services per annum
Get reward stars on every dirham spent
Can earn 1.75 stars on every dirham spent on international expenses and 1 Star on every AED spent on local expenses
Can redeem stars for Lifestyle benefits, Dining, Etihad Guest Miles, Skyward Miles and much more
Frequently Asked Questions
Q. For how long the annual fees is zero on the credit card?
A. FAB Platinum Visa Credit card is provided for no annual fees lifelong.
Q. When do I need to pay the interest rate?
A. If you delay any monthly payments then the interest rate will be added to the outstanding payment.
Q. Do I need to pay any late payment fees?
A. Yes, a late payment fee of AED 275 is charged.
Q. Are there any charges involved in exceeding the credit limit?
A. AED 275 is charged on if you exceed your credit limit.
Q. Is credit shield provided for free?
A. No, 0.99% of the outstanding balance will be charged as credit shield premium.
Q. Do I need to pay anything to avail the movie benefits?
A. The cardholder has to spend a minimum of AED 2000 per month to avail movie and other lifestyle benefits.
Q. On what I use my FAB stars earned?
A. You can redeem your FAB stars on dining, lifestyle, travel offers.
Q. Is the travel insurance provided for free?
A. Yes, you get free travel insurance on tickets booked using FAB Platinum Credit Card.
Ask questions and share your comments
We encourage our users to have discussion on questions they might have on financial products and help other users by sharing their insights. Kindly help us in making this site useful. We don't encourage any spam posts here. This is a public forum, so we request you to be safe by not disclosing personal information such as bank account or phone numbers etc. Please follow our posting guidelines. All the comments posted under MyMoneySouq official account are not reviewed by the financial institutions.