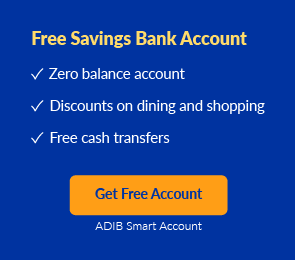 Popular Islamic Accounts
Al Hilal Bank Islamic Accounts in UAE

Al Hilal Islamic Account

11 Al Hilal Bank Islamic Accounts
An Islamic bank, headquartered in Abu Dhabi, the Al Hilal Bank was founded by the Abu Dhabi Investment Council and is a government of Abu Dhabi undertaking. The bank was founded in 2008, and currently, has over 25 branches and a network of more than 100 ATMs across the UAE. According to the bank, the Al Hilal bank works with a mission, "To contribute to the national growth and prosperity of the UAE whilst raising the positive profile of Islamic banking globally, in turn, creating value for all stakeholders."
Corporate Values of the Al Hilal Bank:
Principled: Doing what is right is always the right thing to do. The Performance with consistency.
Professional: Providing answers to questions, attending quickly and efficiently to requests and solving problems on the spot.
Progressive: Making banking simpler, easier and faster for you.
Partnership: A bank that values you, for being you. A bank that helps you make things happen.
Ask questions and share your comments
We encourage our users to have discussion on questions they might have on financial products and help other users by sharing their insights. Kindly help us in making this site useful. We don't encourage any spam posts here. This is a public forum, so we request you to be safe by not disclosing personal information such as bank account or phone numbers etc. Please follow our posting guidelines. All the comments posted under MyMoneySouq official account are not reviewed by the financial institutions.