Emirates Islamic RTA Platinum Card
Last Updated on 07 February 2019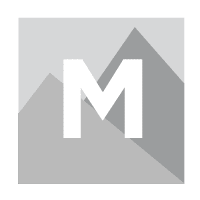 This product is valid by the Bank

Profit Rate

Minimum Salary

Fx Rate

Annual Fee

Balance Transfer

Cashback
Features
Make fare payments on the RTA Transit network and Parking Meters.
The Nol Chip and Credit Card Account on your Card are separate. They are securely linked for top-ups only as authorised by you.
Card comes with convenient topup options to recharge your linked Nol Chip.
provides the most convenient option for Salik Auto top up.
This is an Islamic card.
Get credit shield and cash advance this card.
Receive flexible payment options.
Receive various shopping points with this card.
The Forex rate stands at 2.34%
The profit rate stands at 3.35%
You need a minimum salary of AED 5000.
Balance transfer facility is available at a rate of 1% for 3 months and 2% for 6 months.
There is no annual fee for this card.
Main Benefits
Avail purchase protection and travel insurance.
Purchase protection and extended warranty.
Emergency medical and legal referral service.
Emergency cash and card replacement.
Receive discounts up to 30% at various restaurants.
Get fabulous shopping discounts at partner outlets.
10% cash back on fuel spends.
10% cash back on RTA transport payments.
2.25% cash back on international spends.
1.25% cash back on all other spends
Frequently Asked Questions
Q. Does this card provide any Islamic finance?
A. Yes, this card provides Islamic finance.
Q. How do I redeem my cashback?
A. Cash back points can be redeemed by calling us on 600 599 995 when there is a minimum of 100 Cashback points on your Card account.
Q. Do RTA cashpoints expire after a point of time?
A. Yes, they expire after 2 years from the date of earning.
Q. What are the transactions do not classify for cashback?
A. Transactions like balance transfer, cash withdrawals, easy payment plans, cash and advances, fees and charges, credit card payments and merchant refunds do not classify for cashback.
Q. What are easy payment plans?
A. With this plan you can shop to your heart's content with 0% easy payment plans.
Ask questions and share your comments
We encourage our users to have discussion on questions they might have on financial products and help other users by sharing their insights. Kindly help us in making this site useful. We don't encourage any spam posts here. This is a public forum, so we request you to be safe by not disclosing personal information such as bank account or phone numbers etc. Please follow our posting guidelines. All the comments posted under MyMoneySouq official account are not reviewed by the financial institutions.