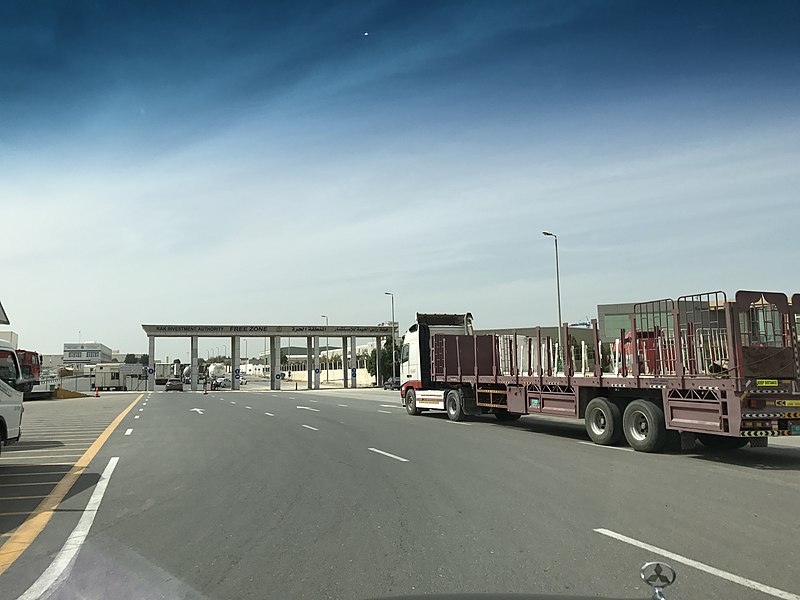 Free Trade Zones
Free zones are the business zones to set up a business that doesn't involve any custom duties or taxes. It is a special economic zone where industries can store, manufacture and export their products without the involvement of the customs authorities. These zones are generally situated around national frontiers, international airports and major seaports for trade. There are many important free zones operating in UAE among which RAK Free Zone is one of the important free zones which provides lower cost incentives when compared to other free zones like Dubai Free Zone and SAIF Zone.
Ras Al Khaimah Free Trade Zone(RAK FTZ)
RAK Free Zone is a world-class business and industrial hub founded in May 2000 by Emiri Decree, headquartered in the UAE. It just takes an hour from Dubai. It is one among the seven emirates that consist of UAE, next to Dubai and Abu Dhabi. It represents more than 50 industry sectors. It has expenditures greater than 12,000 companies in over 100 countries. Companies in RAK free zones are allowed to sell their products through registered distributors. These companies attract several investors due to numerous reasons like low cost of living, business cost, and high profits.
Check: Steps to set up a business in Dubai
RAK free zone parks
RAK FTZ is categorized into four free zone parks
1. Business Park:
The Business Park is located in the heart of RAK business district. It consists of 5 buildings which are the business centers and the administration building.
2. Industrial Park:
The Industrial Park is situated next to RAK coastal road. The energy supply is incorporated and is developed for warehousing and heavy industries. The park provisions include on-site customs office, employee accommodations, etc.
3. Technology Park:
It is located to the south of RAK city and closer to the Al Hamra Village and Resort. It is located in the fastest growing area dedicated to automated manufacturing, light industries and lifestyle projects that are capital based.
4. Academic-Zone:
It is centrally situated in the Al Dhait area. This Zone comprises educational organizations that offer academic programmes to the RAK and broader UAE communities.

Benefits of a RAK Free Zone company set-up
Registration of the company process is easy and fast.
Can get the complete ownership of the business
Profit and capital fund transfer
Complete relief from income and corporate tax
Efficient Business Set-Up and Support Services
Taxes will not be levied
Can avail real estate provisions according to the requirements of the business
RAK Free Trade Zone's locations are accessible from anywhere like Europe, Central Asia, MENA regions easily
UAE Visa can be issued quickly
Legal Entities

A RAK Free Trade Zone company can be registered in 4 ways. Entities are categorized into business entities and branches.
A. New Business Entities:
Free Zone Company (FZC): It is a limited liability company owned by more than 2 shareholders.
Free Zone Establishment (FZE): It is an individual establishment where the ownership is availed by one person.
B. Branches:
Local Company: A UAE-based company should be working for at least one year.
Foreign Company: A non-UAE-based company should be working for at least one year.
Business License

To run a business in Rak Free Zones it is mandatory to have a trade license. Business licenses are categorized into 4 types. They are issued based on business activities.
Commercial License: Allows companies to engross in imports, exports, distribution and storing of goods and products.
Services License: Companies providing services or any consultations must avail this license.
Industrial License: To import raw materials as well as to process, package, and manufacture and finally export finished goods, an industrial license must be availed.
Educational License: This license helps in setting up an educational based consultancy or training institutes.

Points to be noted about Business license:
The activity level of business is inspected and examined frequently. The validity of a business license is only for one year.
Once the validity is over companies must renew their license or deregister the business. Companies that don't renew/deregister their license will be levied penalties.
It is prohibited to sublease facilities.
Audit reports have to be presented along with the application when applying for a license renewal
License holders can modify their license type on paying some fees and undergoing an approval process.
The audit reports are prepared by the registered UAE audit companies for the business.
List of Documents required for Investors at RAK Free Zones
Individual Investors:
Passport copies of Investors
A letter from the bank indicating that the individual investors have a deposit of AED 100,000
Corporate Investors:
Plan for business.
Articles of Association.
Registration proof of the parent organization.
Passport copies of the firm owners and managers of the parent organization.
Acceptance statement has to be provided from the board of directors of the parent organization.
License nominating a manager has to be incorporated in the RAK-Free Trade Zone organization.
A Bank Statement is issued which is not more than 3 months prior to the registration statement indicating that the company has an account balance of not less than AED 100,000.
If the parent organization is situated outside the UAE, the documents of the parent organization and its board of directors meeting resolutions should be attested by the relevant UAE embassy.
Overall, the Ras Al Khaimah free trade zone is one in all the quickest growing free zones within the UAE. In addition to lower business license costs compared to other free zones in UAE, RAK has a cheaper cost of living and lower rents which makes this location more attractive for entrepreneurs. Mainly its geographical area allows companies to easily take advantage of trade flows between east and west allowing maximum returns on their investments.



MyMoneySouq helps the visitors to find the right financial product by comparing different products provided by various banks in UAE. It compares different loans, insurance, accounts, credit cards. It works with a goal to give the users a clear idea of what to expect out of their funds and what they can get from those.