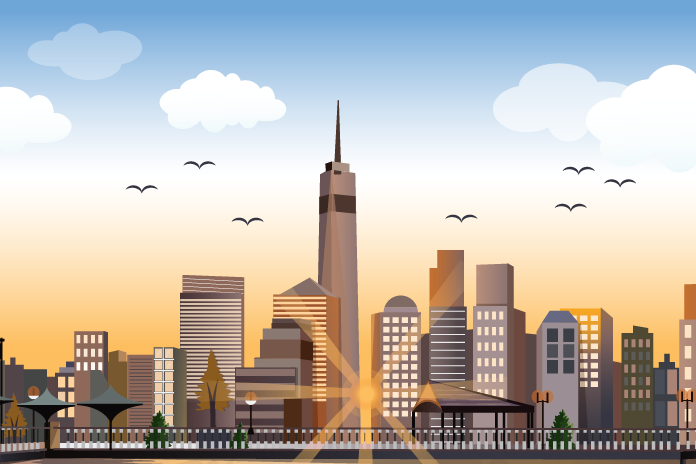 What are free zones?
Before delving right away into "free zones in Dubai", we need to first understand what are free zones? Free zones in laymen economic term refer to those classified areas/regions which are subjected to minimal or no tax at all. This is done mainly to boost the economy by promoting foreign investment. There are a number of free zones in all of the 7 emirates for specific trades; they are set up to ease immigration process and individuals/business are allowed to import, manufacture, process, re-export with no involvement of customs and other duties.
Dubai free trade zones
If you wish to open a business in Dubai, then there are two options available for you:
As Dubai Limited Liability Company (LLC), where you have limited ownership of the company and not 100% ownership

Obtaining license and picking a free zone, this will give you 100% ownership of your business.
UAE has several free zones, each of them with their own authority and regulations. Dubai alone has around 20 different free trade zones to serve various business types such as trading, e-commerce, automotive, media, finance etc.
Investors take into consideration various factors such as port access, infrastructure, warehousing, connectivity, which highly depends on their business type.
Check: Best business ideas in Dubai
Eligibility:
Though eligibility differs for different trade zones, listed below are some common criteria that need to be adhered by every company before setting up a business in any of these free trade zones:
Any company in the free zone needs to have a license regarding the business it intends to operate in. This license requires to be renewed annually.

The company needs to employ a manager authorized as a legal representative of the same.

A mandated minimum share capital is required for companies intending to set up business in a free trade zone. It varies with different free zones.

The company needs to have an office by its business name in a particular free zone. Rent is renewed annually.
The company needs to have a minimum of one shareholder.
The company is required to hire a local distributor in order to trade outside the free zone.
Setting up process:
There are written set of guidelines and steps regarding setting up of a business in a particular free trade zone, listed below are a few of the basic steps (some points may differ for different zones)
Shareholders:

a company set up in a free zone can have one individual shareholder or another company itself as a shareholder. If in case there is an individual shareholder then the company will be referred to as free zone company FZC otherwise FZC-LLC.

Capital requirement: every free zone has its own establishment cost before you decide on setting up a business in any zone, you need to first find out its estimated cost of establishment.
Name of the business and its manager: both the business name and the manager will be cited in the license. The manager will be the legal representative of the business.
The application form citing all the details such as the business name, manager, brief about the business needs to be submitted to the Free Zone Authority.
During this, payment of license and registration fees, lease rent, signing a lease deed and signing of the Memorandum of Association for the new company takes place.
Pros of Dubai free trade zone:
Full ownership (100%).

Full freedom (100%) of sending capital and profits back to home country.

Freedom of transfer of funds(100%).

Tax exemption: no import and export duties if the company is not trading inside UAE.

Easier and quicker incorporation in the free zone than forming outside the free zone.

Government support, ease of obtaining loans if required, excellent and faster recruitment procedure.

Free zone companies can operate 24hrs a day.

25 years of lease options, warehouse facilities, availability of areas for production and assembling.
Cons of Dubai free trade zone:
Restrictions on trade:

a free zone company can only trade within the zone or outside UAE. But cannot trade in the UAE market, if in case it wants to trade then it will need to hire a local distributor and will have to pay a customs duty of 5%.

Restriction on the type of business:

a company in a particular free trade zone is limited to the activities authorized in that particular free zone, it cannot indulge in activities other than that.
To be noted:
In case you're looking at affordability of doing business, the Sharjah Airport International Free Zone (SAIF-ZONE) would be the best choice for you. Sharjah free zone attracts a large number of investments due to the low fee charged by the zone in comparison to Dubai and Abu Dhabi. Not only that, it caters to a wide range of industries and houses some big names in the fields of IT, media, consumer durables, light-medium manufacturing etc.
List of a few free trade zones in Dubai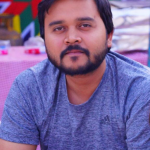 Hemanta Bijoy Kaushik is a personal finance writer. Discovering his love for writing, he has written a number of blogs on personal finances and other genres on various digital media platforms. He has completed his MBA from IMT and currently working at HDFC bank as Personal Banker. When he's not writing, you can find him exploring different cuisines and binge-watching TV series. Hemanta hopes to write a novel soon. You can check out his work on www.instagram.com/hemantakaushik