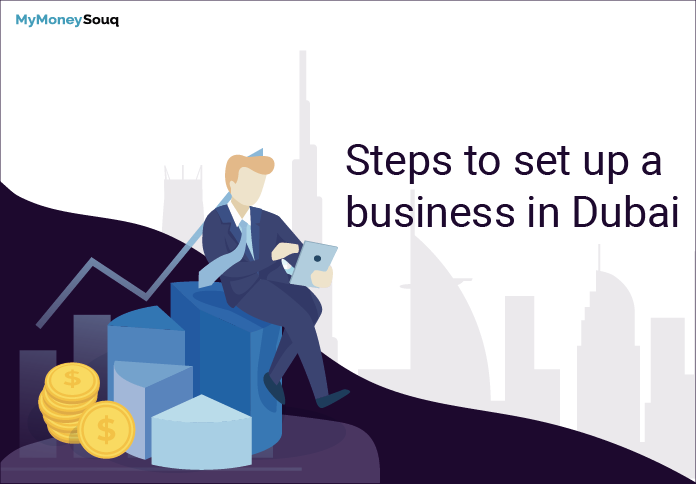 Dubai has opened its arms to foreign investors. With all the tax rebates and opportunities, the city has become one of the most sought-after destinations for every budding investor/entrepreneur. The financial sector is also offering products at par, which would help investors in settling down and business setup in Dubai. Some such products are Emirates NBD credit card for expats or Dubai Islamic Bank Personal Loan or ADCB Business insta loan. Just like every place, it has a certain set of rules and regulations that need adherence to setup a business. Be it small business ideas or big ones, entrepreneurs need to follow the terms and conditions attached. And in this article, we will discuss those regulations to provide a clear picture.
Maybe interested: Best Business Ideas in Dubai

If you wish to get your business setup in Dubai, then there are primarily two options available for you:
As Dubai Limited Liability Company (LLC), where you have limited ownership of the company and part must be with UAE nationals.

Obtaining license(from various free zone authorities depending on the area and the type of business) and picking a free trade zone; This will give you 100% ownership of your business.
Check: AED to INR exchange rate today

Steps for business setup in Dubai are:
Few steps may vary depending on the type of business
Choose the type of Business
Select a legal form
Choose a Trade name
Get a Trade Licence & Open a Bank Account
Draft the Memorandum of Association
Select a location for your business
Get your Business Licence
⇒ Selecting the type of business activity
The first and foremost thing for business setup in Dubai is, select the type of business. There are around 2000 types of business activities listed in the Department of Economic Development. This will help you understand the legalities involved in a particular business type. In case you do not understand in which category of trade activity your business falls, you can contact DED directly and they will help you in selecting.
⇒ Select a legal form
After selecting your business category, you need to choose your company's legal form to facilitate smooth paperwork. There are different types of legal forms or company structures available such as LLC (Limited Liability Company) or PSC (Private Shareholding Company) for starting a business outside free trade zones. The type of legal form you choose depends upon your business activity.
⇒ Choosing a trade name

This is a crucial step, the name you choose should represent your trade. You can hire any legal firm for helping you with the legalities and formalities involved. There is a set of rules and regulations involved which need to be adhered to, failing which may result in fines.

⇒ Get a Business Licence and Open a Bank Account
Once the above-mentioned steps have completed, you need to apply for preliminary approval. This approval conveys that there's no objection for you to apply for a business license. Upon receiving the approval you will need to open a bank account to which this approval and the share capital is to be deposited. This share capital will remain with the bank until the license gets approved.
⇒ Drafting the Memorandum of Association
In this step, you (if an expat) will need to sign the Local Service Agent with an Emirati who will represent your business for licensing legalities. The local individual will have a 51% stake in your business, however, this does not mean that the profits and loss will be shared in the same manner. For profit and loss distribution, a separate document will be formed.
⇒ Location
It is necessary for Dubai that all businesses have a PO box address. Hence you will need to decide on your business location based on availability and then get the permission of the Dubai Municipality Corporation.
⇒ Licensing
For certain Business activities license from DED alone is not enough. This form of business requires special permission from the government or other listed authority, which needs to be acquired. For example, if you are planning to set up a business in the tourism department then you will need to attain the approval of the Dubai Department of Tourism and Commerce Marketing.
⇒ Collecting your license
Upon completion of all the above steps, you will need to submit all the documents to the DED. It takes 1-10days for DED to process your documents and provide you with the license.

These were an overview of the procedure to business setup in Dubai. Although Dubai provides the most liberal environment for setting up of business and is a lucrative place to start a business without much hassle, yet it has certain rules; Hence, it is advisable that you do thorough research in order to exploit the opportunities provided/available.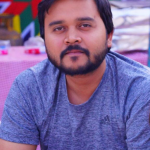 Hemanta Bijoy Kaushik is a personal finance writer. Discovering his love for writing, he has written a number of blogs on personal finances and other genres on various digital media platforms. He has completed his MBA from IMT and currently working at HDFC bank as Personal Banker. When he's not writing, you can find him exploring different cuisines and binge-watching TV series. Hemanta hopes to write a novel soon. You can check out his work on www.instagram.com/hemantakaushik